McSwan presented with Suzy Hamilton Legacy Fund Award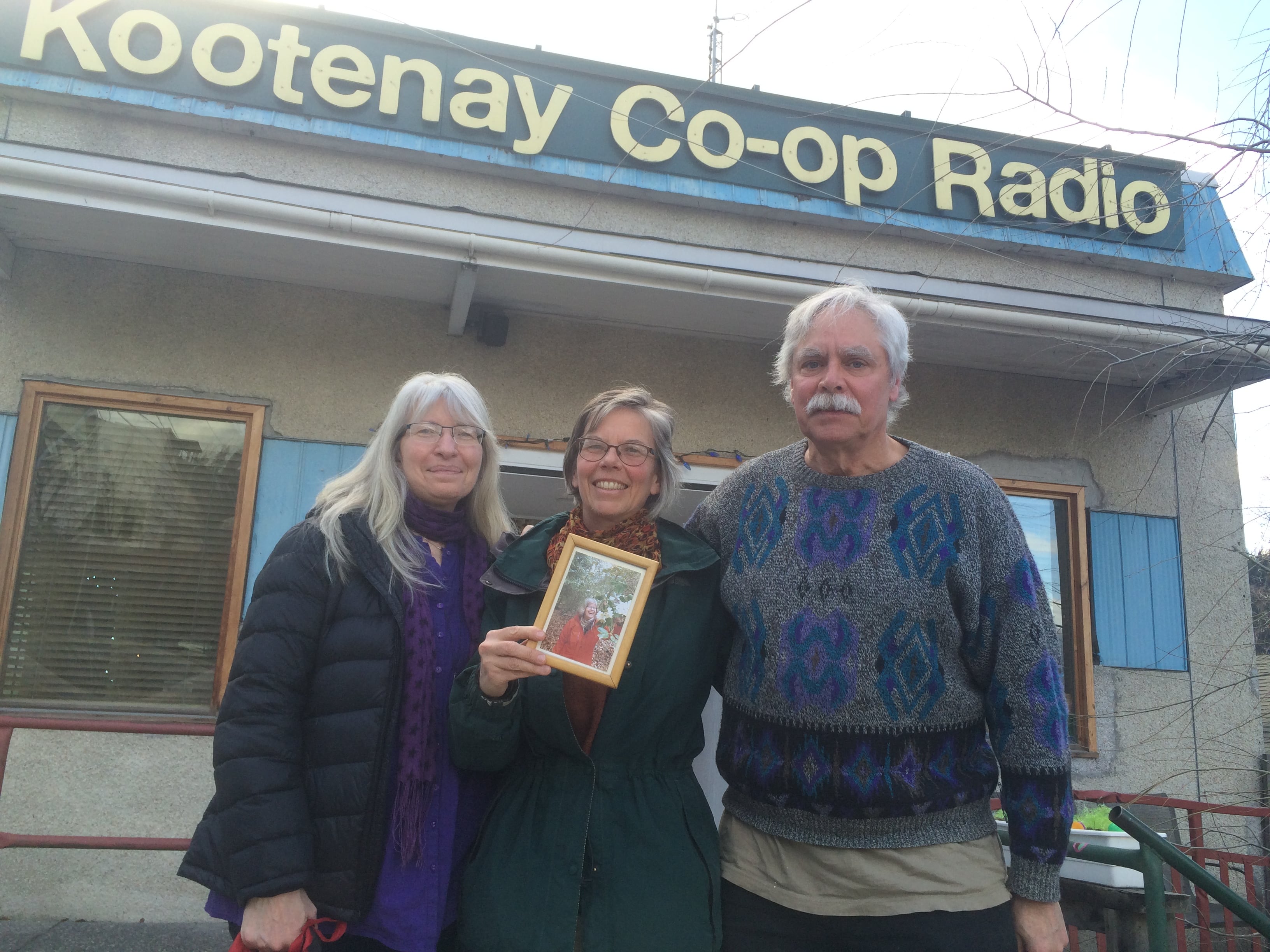 Heather McSwan of the Glade Watershed Protection Committee is the first recipient of the newly established Suzy Hamilton Legacy Fund Award. 
The fund was established in 2016 after well-loved and dedicated West Kootenay environmental activist and mentor, Suzy Hamilton, died.
Suzy Hamilton's legacy lives on in the Kootenays, through more than just the Osprey Legacy Fund set up in her name. In her tireless and selfless ways, Suzy made our community better. Her work was broad and established her both as a social activist and environmentalist. She founded Kootenay Barter, a local currency system and was also a founding member of the West Kootenay EcoSociety.
She brought attention to forestry issues and won legal fights to protect local wildlife habitat. As a journalist, Suzy wrote for numerous publications and was a longtime host of the EcoCentric radio show on Kootenay Coop Radio.
She was a founding member of the Nelson Garden Festival, an important community event in Nelson. Her most recent project was the revitalization of the Kokanee Park Visitor Centre to educate visitors and locals about our valuable ecosystem.  Despite Suzy's involvement and leadership in so many causes and foundations, she never had a need for recognition of her work. Instead, she drew people to her passions and happily involved everyone around her.
The Legacy Fund jury noted that Heather McSwan embodies so many of the values that Suzy Hamilton practiced in her life: caring about water sustainability, working to protect ecoystems, organic gardening, building community and using creative solutions for challenging environmental situations.  Since Kalesnikoff Lumber Company announced they were going to log in the Glade Watershed, Heather McSwan has spearheaded the Glade community's work on protecting the ecological values of the watershed. Glade Creek provides domestic and agricultural water for about 80 households. 
The Watershed Protection Committee has explored legal avenues through BC's new drinking water legislation and is currently putting together a proposal for a Community Forest Venture in Glade.
The other nominees for the award are: 
Joanne Siderius who animates wildlife programs at the Kokanee Park Nature Centre, Anne Warren who is working to conserve environmental and cultural values at Brilliant Flats.
Heather Keczan who is a leader of composting and gardening initiatives on the North Shore.
Carolyn Schramm who is working to include the Johnson's Landing to Argenta Face in the Purcell Wilderness Conservancy.
Marilyn Burgoon who spearheaded a community legal response to the Lemon Creek Fuel Spill.
"It was so challenging to pick just one woman to receive the award," said committee member K.Linda Kivi. 
"Each nominee has done and is doing phenomenal work in our communities for conservation and sustainability. So many people have been inspired by their dedication and persistence and, in Suzy's name, we honour and appreciate each one of them."
The Suzy Hamilton Legacy Fund has continued to grow since it's inception  in 2016.  An additional $2000 was raised in 2017 and we invite more donations so that it can continue to grow.  The Hamilton, who was a well-read reporter at The Nelson Daily and other local media outlets,  legacy honours women environmental activists and we can support their work in a financially meaningful way by donating to the Fund throught the Osprey Foundation.