WK Community TEETH Clinic looking for public support to capture $50,000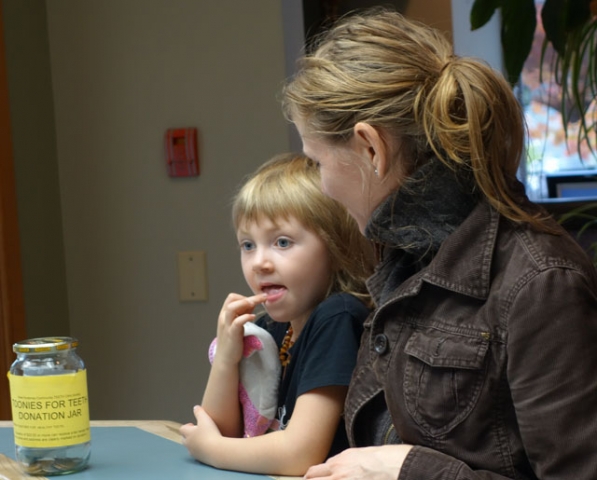 WK Community TEETH Clinic is hoping the general public in the West Kootenay will find time to help the local organization in its bid to win $50,000.
West Kootenay Community TEETH Clinic Society is one of five finalists being chosen for a video storytelling campaign. To view the video and vote, go to this website.
"One of the outcomes of our campaign is the illumination of grass roots organizations that many British Columbians don't know about," said Richard Taylor, Chair of the Pacific Blue Cross Health Foundation.
"We are grateful to all participants and the exceptional volunteers who allowed us to share their personal stories."
West Kootenay Community TEETH Clinic opened in June of 2014 providing service to the West Kootenay/Boundary region.
The need for better dental health, for those with low incomes, has been a driving force for us to develop a way to bring access to dental care to our communities.  
Through the success of the WK Community TEETH Clinic there is a way to access local care.
In TEETH's first year the clinic served 192 people with many having multiple appointments.
"Today the public has an opportunity to help the clinic," said Eric Ramsden, Co-Chair of the West Kootenay Community TEETH Clinic Society.
"TEETH has been shortlisted for the Pacific Blue Cross 75th Anniversary contest, Share the Care, where the winner receives $50,000."
"When people vote for TEETH they will help us win the grand prize. We know, with that help, we can win this prize and open more clinics in our region and say YES to more people."
Joining the West Kootenay Community TEETH Clinic Society in the final category are Charlford House Society for Women; Canim Lake Band – Tsq'escenemc People; Streetohome and the Crisis Intervention & Suicide Prevention Centre of BC.
Voting closes December 6, 2015.
The two videos with the most votes at the end of the campaign will have their donations increased to $50,000 and $10,000 respectively.
Winners will be announced in early January.
Story originated at The Nelson Daily.