May leads LVR sweep of Senior Boys at Kootenay Cross Country Championships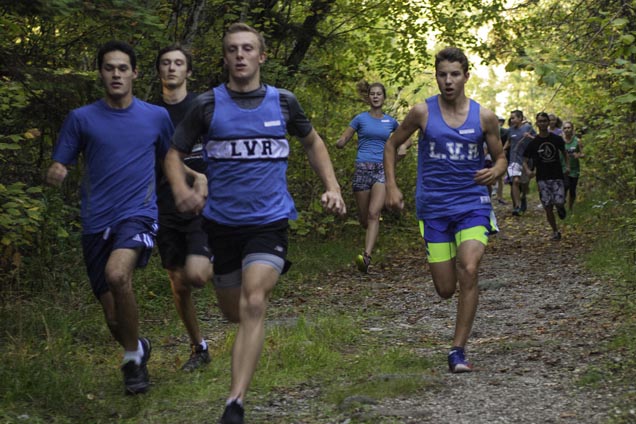 Micah May of L.V. Rogers edged out teammates Keiran Marchand and Darian Johnson to capture the top prize at the Kootenay High School Cross Country race held recently in Kimberley.
May, who was a dominant force on the circuit this season, covered the six-kilometer distance in a time of 29 minutes, 16.9 seconds.
Marchand was second at 30:59.7 while Johnson was third at 33:50.1.
Tibo Kolmel and Malte Liedtke, both of LVR, finished fourth and fifth.
In the Senior Girl's race, Emily Simpson of Prince Charles Secondary of Creston won the title in convincing form, finishing the 4.7-kilometer distance in a time of 20:59.6.
Annika Ackerman of Salmo was second, three minutes behind Simpson.
LVR's Sydney Zimmer was fifth at 27:37.2.
Geoffrey Drought of Cranbrook's Mount Baker Secondary won the Junior Boy's race while Sierra Cooper of Salmo took the Junior Girls race.
Sydney Wilson was second while Molly Miller was third.
Tayley Hryniw of Mount Sentinel was fourth.
The BC High School Cross Country Championships go Saturday (November 7) at Jericho Beach Park in Vancouver.
Full race results can be viewed at the webscorer site.