Bombers roll past Rockers 5-1 in High School Fieldhockey action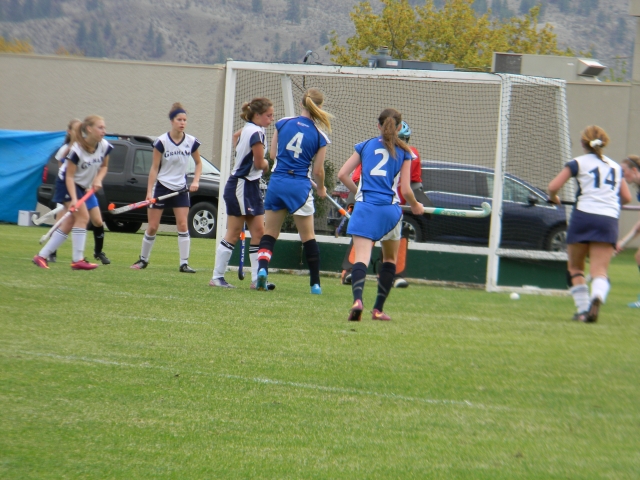 The L.V. Rogers Bombers continue to roll on the West Kootenay High School Fieldhockey scene.
The Bombers dominated a Stanley Humphries Rockers squad from Castlegar from start to finish en route to a 5-1 victory in action Thursday at the Pass Creek Fields.
Stanley Humphries playing the game with eleven players ran into a brick wall as the Bombers controlled the game from the beginning and did not look back, chances and goals coming often for the Bombers. 
"Great passing and running by the Bombers kept Stanley Humphries on their heels all game," said coach Bruce Walgren.
LVR opened the scoring when Hanna Quinn combined some quick passing by  the midfield, Allie Zondervan Noa Butterfield and Naomi Perkins. 
Emma Borhi scored the Bombers second of the game on a pass from Hanna Quinn and rookie Kassandra Schloeder to give LVR a 2-0 lead at the half.
Rookie Liza Demski, Quinn and Borhi also scored in the second half.
Stanley Humphries ruined the shutout bid by keeper Cammille Gebharts in the second half.
"Much like in Oliver the lady bombers were very solid in the back line, Heather Potkins, Kyra Burkart, Noa Butterfield, Emma Gregorich, and Rookie Mia Kraus," Walgren explained.
"The nidfield lead by the stellar play of Allie Zondervan and Naomi Perkins just kept the pressure on Stanley Humphries and continuously fed the front line for some terrific scoring opportunities."