Record-breaking dry weather has Southeast Fire Centre on high alert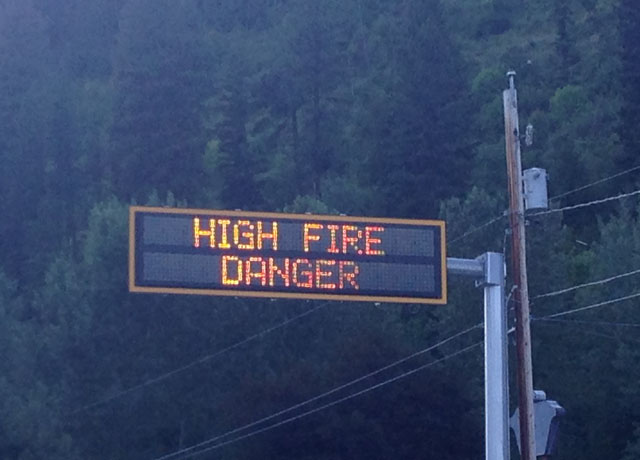 The Southeast Fire Centre is asking the public to remain on guard when venturing into the outdoors as drier than normal condition continue across the most of the province.
This warning comes days after the Fire Centre issued an Open Burning ban in the region.
"We still allow campfires but it's important for the public to be extra vigilant with campfire use," said Fanny Bernard, Fire Information Officer with the Southeast Fire Centre.
"We want the public to be extra careful to completely eliminate human-caused fires in the region."
Bernard said the public should follow these rules during a campfire:
The campfire must not be bigger than half a metre wide or half a metre high.
Flammable material (such a twigs and pine needles) must be removed from around the campfire area and this fuel-free area must be maintained while the campfire is burning.
A shovel or at least eight litres of water must be available onsite to properly extinguish the fire.
A campfire must never be left unattended.
The ashes must be cool to the touch before you leave the area for any length of time.
Currently fire rating for the Southeast Fire Centre is High to Moderate.
Bernard said the Southeast Fire Centre is asking for the public's cooperation because smart thinking when outdoors can prevent human-caused fires, which diverts resources away from the lightning-caused or "hold-over" fires that cannot prevented.
Wildfire Management Branch has responded to over 530 wildfires, more than half of which were caused by people.
"Hold-over fires are caused when lightning strikes the ground but is followed by a little bit of rain," Bernard explained.
"The fire may not be visible but the tree may still be smouldering in the roots and the hot weather or wind could kick up the fire."
The 10-year average, taken from 2004 to 2013 by the Ministry, lists 1,847 fires, 38.5% (or 712) caused by people and 61.5% (or 1135) caused by lightning.
Bernard said Southeast Fire wildfire crews responded to a small fire Sunday (June 21) near Riondel earlier this week.
The fire, a half-kilometer from Kootenay Lake as the crow flies, is currently 100 percent contained after crews spent the night on the fire line.
The Southeast Fire Centre covers the area extending from the U.S. border in the south to Mica Dam in the north and from the Okanagan Highlands and Monashee Mountains in the west to the B.C.-Alberta border in the east. It includes the Selkirk Forest District and the Rocky Mountain Forest District.
To report a wildfire, unattended campfire or an open burning violation, call 1 800 663-5555 toll-free or *5555 on a cellphone.