Royal welcome for Honourable Judith Guichon, Lieutenant Governor of BC at Touchstones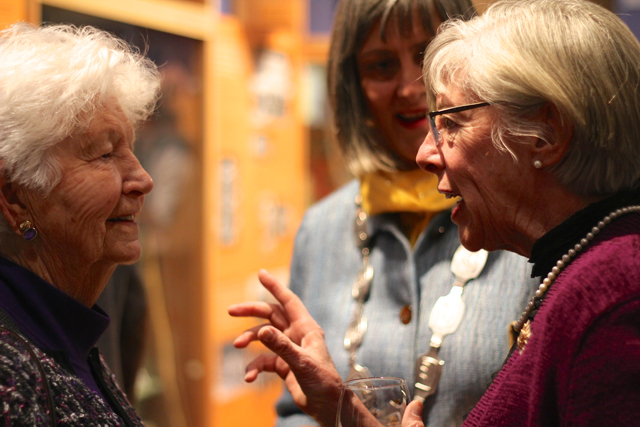 Local dignitaries, including Nelson Mayor Deb Kozak and City Councillors, Nelson Chief of Police Wayne Holland, members of the Air Cadets along with community ambassadors were on hand at Touchstones Gallery Thursday afternoon to meet and greet Honourable Judith Guichon, Lieutenant Governor of British Columbia, during a six-day tour of the West Kootenay.
Lt. Gov. General Guichon, greeted by Mayor Deb Kozak, was escorted into the gallery by a retinue of bagpipers from the Kootenay Kiltie Pipe Band.
"Canada was formed through conversation, not confrontation," said the Lt. Gov. Guichon to the attentive crowd.
The tour began Monday in Grand Forks before proceeding Tuesday to Rossland and Trail and Castlegar Wednesday.
Before arriving in Nelson, Lt. Gov. General Guichon started the day at the Kohan Gardens in New Denver. She then held a luncheon engagement on the SS Moyie Paddleboat in Kaslo.
After her brief address, the Lt. Gov. attended a reception at the Touchstones gallery where she chatted with Nelson Chief Constable Wayne Holland and Nelson's Cultural Ambassador Bessie Wapp.
The community gathering was entertained by music from the Selkirk College Music Students.