Cyclist sustains non-life threatening injuries after being struck by motor vehicle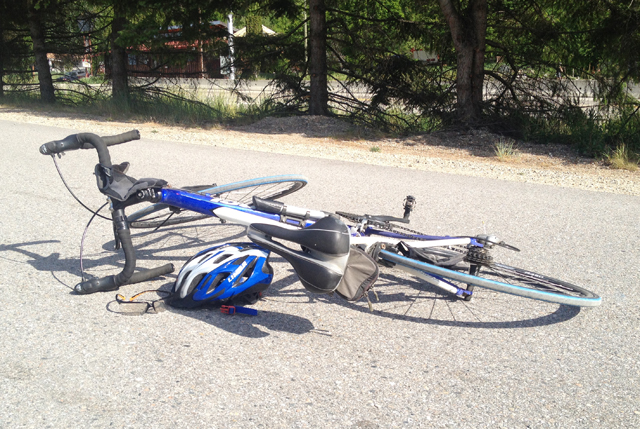 As the weather improves, Nelson Police would like to remind motorists there are more cyclists, pedestrians and motorcycles now using the roadways.
One motorist realized this first hand after colliding with a cyclist at the corner of Vernon and Hendryx Streets Thursday (May 21) morning.
Nelson Police report a member of the Nelson RCMP witnesses the accident that occurred at 9:57 a.m. near the Medical Clinic, and quickly assisted the injured cyclist.
The cyclist was transported by ambulance for non-life threatening injuries and the driver of the vehicle was issued a violation ticket for making an unsafe turn.
Alcohol and drug-related calls clog up NPD dispatch
Nelson Police Department received several calls during the past few days from the public complaining about persons consuming alcohol and drugs in public areas. 
NPD would like to remind the public that consuming alcohol in public is not permitted and those who choose to do so can face a fine of $230 under the Liquor Control and Licensing Act. 
In addition, being intoxicated in public is also not permitted and those found to be intoxicated in public could face a fine of $115 and/or arrest under the Liquor Control and Licensing Act.