Whitewater's Sam Kuch grabs silver at IFSA Freeride Championships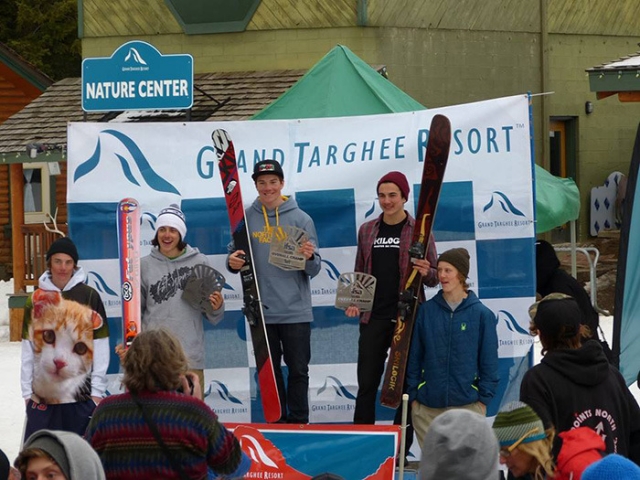 Whitewater Freeride skier Sam Kuch captured second place at the 2015 IFSA North American Junior Freeride Championships held recently at the Grand Targhee Resort near Alta, Wyoming.
Kuch finished second to Zander Guldman of Sugar Bowl Freeride in the male 15-18 category. Guldman scored 4084 points to 3304 for Kuch.
Grifen Moller of Team Summit was third.
Sam Woodward of Whitewater finished seventh with 2771 points while teammate Jeff Ashton was 12th with 2265 points.
A total of 331 competitors entered the 15-18 year-old category.
In the female 15-18 division, Haley Cooke of Whitewater placed ninth behind winner Jess Sterrett of Salt Lake City, Utah.
Cooke totalled 2856 points in the 87 competitor field.
Freeriders are scored based on line choice, fluidity, technique, control, and style as they navigate through natural terrain featuring trees, steeps, cliffs, chutes, drops and gullies where they are rewarded for using the features creatively.
Showcasing their skills in the steeps of Reliable and Bobcat, this next generation of rippers are redefining the sport of Freeride.
The IFSA concluded its third year of independent junior competitions at the North American Championships at the Grand Targhee Resort.