BOOM is calling all Nelson Baby Boomers to the Capitol Theatre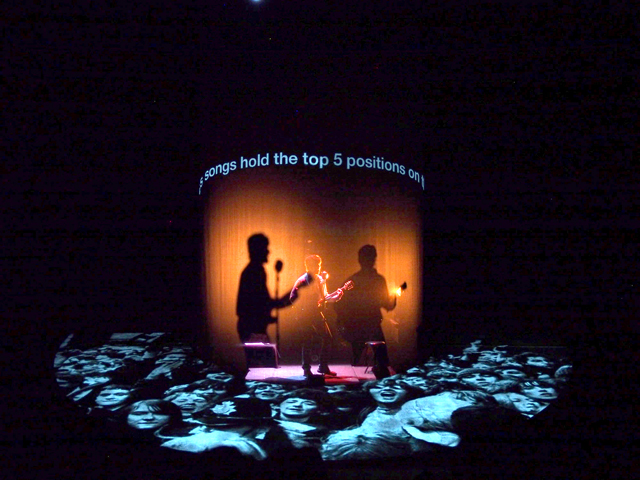 Consider this your invitation Heritage City Boomers to an evening of returning to those glory years of the Baby Boom Generation.
Rick Miller, a Gemini award-winning actor/director, will be reliving your history in 100 minutes (Wednesday) March 11th at the Capitol Theatre.
On stage, Miller will be performing "BOOM", an explosive solo performance that documents the music, culture and politics of the Baby Boom generation (1945 – 69).
BOOM takes us through 25 turbulent years by giving voice to 100 influential figures and musicians, from Trudeau to Castro, JFK to Janis Joplin.
 "I want people to find history exciting," said Rick Miller from the road.
Described as a "tour-de-force performance" by Canada AM, Miller brings history alive with the aid of a gigantic on-stage cylinder that serves as a time capsule and backdrop for stunning multimedia projections.
Add to that an inexhaustible supply of wigs, ties, hats, and props (after all you can't do Che Guevara without the cigar) and you get, in Miller's own words, "the most exciting history lesson you've ever had".
Chapters of Miller's history may hit close to home for many Kootenay residents who came to the area during the Vietnam War.
One of Miller's main characters is an African-American draft dodger from Chicago who becomes a blues musician.
"Every time you go to a city you really need to do your research," said Miller as we discussed Nelson's thwarted war resistors monument.
"People can find themselves in these histories, and find things that link us together as opposed to the many things that divide us."
Miller ties together the seemingly disparate threads of history by grounding them in the stories of ordinary people, one of whom is his own mother.
Miller's own history unfolds onstage (we witness his mother and father falling in love and his own conception) amidst the broader strokes of iconic events, and the effect is that history suddenly becomes personal, intimate.
Miller will be bringing an abbreviated version of BOOM to L.V. Rogers earlier in the day on March 11th.
"I want to inspire and educate young people so that they become leaders… they become creative," he added.
"If creativity is the mark of a leader, then Miller surely blazes trails in his homage to a generation that imposed their will on the world."
Tickets are on sale now at the Capitol Theatre boxoffice.
This is an exciting performance Nelson Baby Boomers will not want to miss.