Bombers finish hoop season with win over Charles Best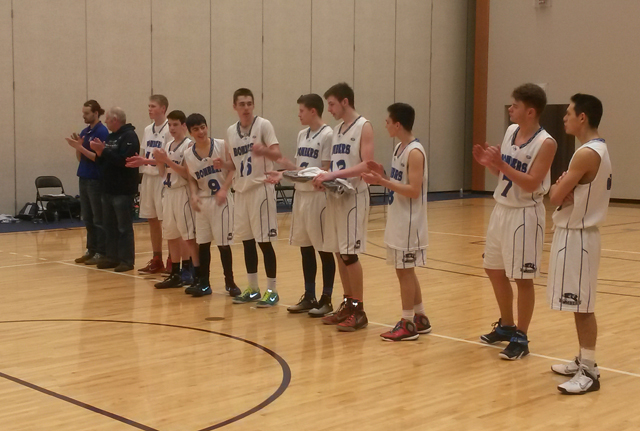 The L.V. Rogers Bombers finished off the high school hoop season on a positive note by stopping Charles Best of Coquitlam 56-41 on the final day of the BC High School AAA Boy's Basketball Tournament Saturday at the Events Centre in Langley.
The win pushed the Bombers into 15th spot in the tournament.
Fleetwood Park of Surrey knocked off top-ranked Sir Charles Tupper of Vancouver 73-65 to claim the BC title.
The win for LVR against Charles Best — in a game the Bombers led from start to finish — came after a crushing 60-52 loss Friday to Mark Isfeld Ice of Vancouver Island.
The Bombers fell behind 16-9 in the first quarter against Mark Isfeld.
The teams went into recess with Mark Isfeld leading 30-23.
LVR fought back to cut the lead to 41-38 after three quarters but the Bombers could not get over the hump.
Vinnie Watson led the Bombers with 24 points and eight rebounds.
Josh Matosevic had 13 points and Robbie Dixon nine. Darian Johnson had six points and five assists.
Nic Xylanis and Noah Kaefer each had 22 points for Mark Isfeld.