Barry Nelson latest Knights of Columbus Citizen of the Year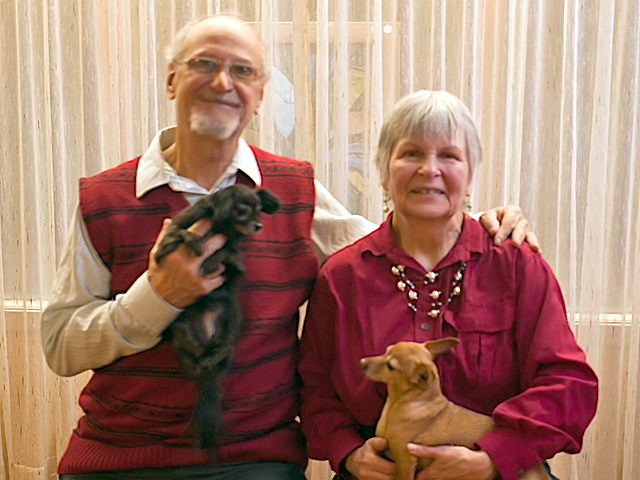 It's obvious to most that volunteers are the glue that makes for strong communities.
Barry Nelson is one of those volunteers.
And the Rosemont resident will be front and center when the Nelson Knights of Columbus honour its Citizen of the Year in a ceremony April 10 at St. Joseph's Elementary Gymnasium.
"This is quite surprising," Nelson told The Nelson Daily.
"I've been working on a lot of things all my life and never have attached an award of this nature to them," Nelson added.
"This is a list of so many people who have done a lot of good work, and to be singled out in this way, is very surprising."
Nelson was nominated for is tireless work in getting the Kootenay Carshare cooperative off the ground.
"To be honest, the Carshaw wasn't my idea," Nelson confessed.
No, Nelson just happened to be in the right place at the right time.
Having moved into the Heritage City after raising the family of four children in South Slocan, the former banker and restaurateur, wanted to join the program after hearing about the idea.
However, a few glitches in the program forced him to wait before joining.
After 18 months in the program, the Carshaw needed a coordinator to look after the booking, and Nelson volunteered.
"We started off with one vehicle, and five years later we had 13," Nelson explained.
The Kootenay Carshare is a way for members to own a car, but only pay for the hours and kilometers they drive. Members share vehicle costs and have access to dozens of cars, trucks and vans.
Kootenay Careshare coordinator Colleen Matte is working on adding a handicap van to the fleet.
Kootenay Carshare now has branches in Revelstoke, Kaslo, Kimberley and Nelson. The Carshare  also had a location in Golden, but that branch has since closed.
Nelson, who celebrated his 50th wedding anniversary with his wife Wendy earlier this year, retired from his job a Kootenay Carshare coordinator in 2007 to spend time with his 12 grandchildren, many who live in the area.
As for his Citizen of the year nomination, "this is definitely a humbling experience."
"To look around at all the people over the years who have received the award and the gravity of how much work has been done, this is quite overwhelming," Nelson explained.
Nelson is the 51st recipient of the Knights of Columbus Citizen of the Year award.
Longtime auxiliary member of Nelson Fire Department as well as a Paramedic for BC Ambulance Service, Peter Defoe won the award in 2014.
Other winners include Lois Arnesen in 2013, Bruce Halstead, Alan Ramsden, Al Craft, Arnesen's Welcome Wagon colleague Frances Welwood, inaugural winner Helen Morris and 2011 winner Bill McDonnell.
Nelson will be honoured on Friday, April 10 at St. Joseph's School at 6 p.m. Tickets will be available at the Nelson Star office.
The Knights of Columbus have been presenting the Citizen of the Year award for over 50 years, recognizing individuals who have made all-round volunteer contributions to the community in recreation, civic service, youth work and/or religious activities.