Government sending mixed messages in regards to student debt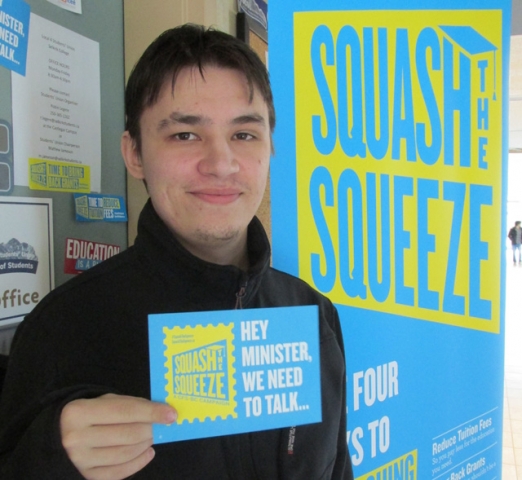 Students at Selkirk College in Castlegar are frustrated following misleading comments by Minister of Advance Education Andrew Wilkinson recently about the levels of debt among students and graduates.
"Politicians in Victoria are putting sound bites before citizens when it comes to the student debt crisis in BC," said Matthew Jameson, Chairperson of Selkirk College Students' Union.
Selkirk College students and Kootenay families are facing the highest debt levels in history, yet the government is offering no assistance."
Wilkinson was recently interviewed on the CBC morning show, The Early Edition where he made a series of statements that contradicted the BC government's own research.
The minister claims appear to significantly understate the level of education-related debt held by BC students.
The 2013 Student Outcome Survey, posted on the Ministry of Advanced Education website shows 58 percent of graduates with bachelor's degree had student debt of $20,000 or more.
The survey also showed that approximately half of the grads left school with education-related debt. This data does not include debt incurred by those who were forced to leave school without a degree, nor debt incurred taking upgrading or graduate programs.
"Interest charges on student loans should immediately be eliminated," Jameson explained.
"BC charges the highest interest rate on student loans of any province, a shameful fact for a province projecting a $800 Million surplus the next three years."
Selkirk College Students' Union, Local 4 of the Canadian Federation of Students, represents more than 2100 students at the West Kootenay campuses of Selkirk College.
Post secondary students in Canada have been represented by the Canadian Federation of Students and its predecessor organizations since 1927.