Nelson plays host to Novice Hockey tournament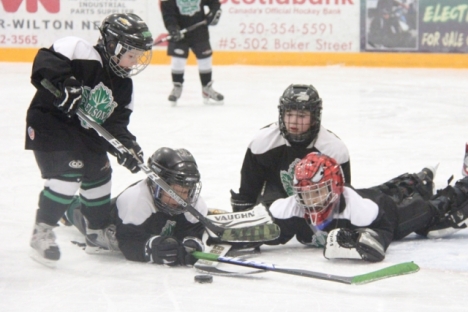 Some of the best hockey fans will see this season is slated for the weekend at the NDCC and Civic Arenas — and the game doesn't involve the Nelson Leafs.
Nelson Minor Hockey drops the puck this weekend on the annual Novice tournament, beginning Friday and running through Sunday.
The tourney is attracting four Junior Novice teams and six Senior Novice teams from Spokane, Fruitvale, Cranbrook, Trail/Rossland and Castlegar along with two Nelson squads.
The tournament opens Friday with the Nelson Junior Novice facing Beaver Valley Eagles at 4:30 p.m. in the Civic Arena.
Nelson Senior Novice opens the tourney later in the evening at 6:15 p.m. against Spokane Ice Dogs.
The tournament concludes Sunday afternoon.