LVR Bomber grad Sean Hickson earns spot on BC U23 Men's Rugby team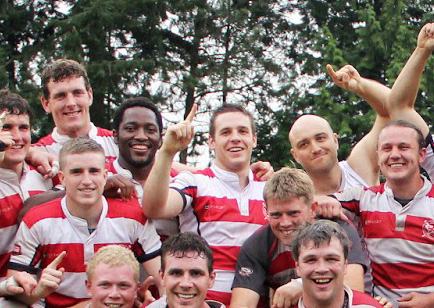 A former graduate of the L.V. Rogers Rugby program has landed a spot on the provincial U23 Men's team that will be competiting in the Las Vegas Invitational Sevens, February 12-15.
Sean Hickson of Nelson is one of the dozen players named to the squad in a recent release on the BC Rugby website.
"Both Jon Thiel and I are extremely excited about the potential of this group of players, who range from 18 to 22, and what they can do in Vegas," said Coach Danny Weidner.
 "It will be a challenge, but we are confident in what they can do and we expect to bring back a trophy."
The Las Vegas Invitational — the largest rugby tournament in North America — will take place February 12 – 14 and will be played alongside the USA Sevens international rugby tournament held annually in Las Vegas.
The LVI is considered the premier amateur rugby events in the United States, featuring athletes and match-ups across a wide-range of rugby divisions and age groups.
Hickson, who played for the LVR Bombers during his high school days, is joined by Vancouver Rowers teammates Patrick Davis and Josh Doherty.
Hickson is a member of the Vancouver Rowers Rugby Club. The club recently repeated as Okanagan Spring Brewery League Provincial Champs.