NPD Restorative Justice Program grads ready to get down to work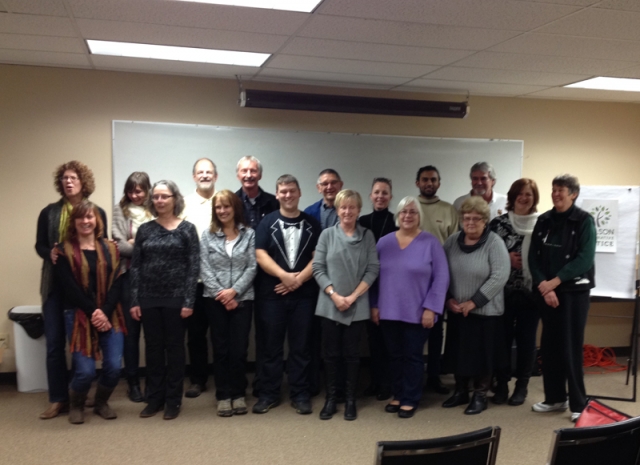 Saturday will be a big day for 16 graduates of the Nelson Police Department's new Restorative Justice Program.
 
Having completed 47 hours of training each, the local citizens will officially mark the beginning of their service, as part of an innovative program that provides an option to criminal charges, and views crime from the point of view of the people and relationships that are damaged by criminal conflict.
 
"These 17 volunteers are committed to devoting eight to 10 hours monthly to the program," explains Restorative Justice Program Coordinator Gerry Sobie.
"They'll now begin accepting files from the NPD, which will be diverted from the courts to the Restorative Justice program."
 
Sobie says the volunteers practiced numerous role-plays — as both the victim (the "affected person"), the offender (the "responsible person") and their supporters — as well as co-facilitators and observers.
 
"By playing these roles, volunteers got first-hand experience of the many varying emotions and agendas people bring to a Restorative Justice intervention or 'conference.'  We learned how to prepare for the meeting of those involved by doing pre-conference preparation so the circle is a safe and open place for all those participating."
 
Sobie adds that the grads' training has been very thorough, and that the volunteers have become proficient in what he believes is a vital and important contribution to the City of Nelson.