Nelson's Ross Steed turns to fundraising to help in his fight against chronic Lyme disease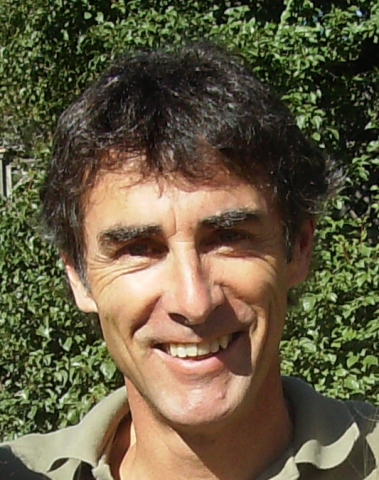 The family of a 55-year-old Nelson man has taken to a fundraising website to raise money to help in the fight against chronic Lyme disease.
For the past five years, Ross Steed has endured a level of pain and discomfort on a day-to-day basis that is beyond what most people could ever imagine.
However, chronic Lyme disease is not recognized by the Canadian medical system, so there is no financial support for Steed in his quest to treat and recover from this debilitating illness. 
So the family has taken to a fundraising website, YouCaring.com, in an attempt to raise the necessary funds to help Steed treat the disease.
"We, his family and close friends, have witnessed the erosion of his once-vibrant life as a loving father and partner, outdoor enthusiast, successful contractor and passionate musician/singer/songwriter," said Steed's partner Tisane Scanian.
"He has deteriorated to the extent that today he is often unrecognizable."
"He is near the end of his strength: His light, once bright, is fading," Scanian added.
Steed, the son of Jack Steed, was born and raised in Nelson. He attended public school in the Heritage City, graduating from L.V. Rogers High School in 1977.
Lyme disease initially is caused by a bacterium from a deer tick bite that when established causes functional, chemical and structural changes in the brain and affects nearly every body system and organ.  
It is believed Steed, whose occupation is a builder, caught the disease during time spent in the woods.
Misunderstandings about the patient's condition are common because often the patient "doesn't look sick," yet there are numerous psychological, physiological and changes in brain chemistry taking place constantly.
Some of Steed's daily experiences include:
profound brain fog / disorientation and confusion
severe chronic fatigue / complete exhaustion
muscle wasting / weakness / stumbling gait
social isolation
intense neurological pain / burning flesh sensation
extreme depression
hopelessness
acute anxiety
excessive feelings of guilt
obsessive compulsive worry
Steed used the advice of his daughter Arianna to compose a music video Take it On to help with the recovery from the disease.
The video was a hit, not only helping Steed but was also used as a motivational tool, to inspire youth during the 2014 B.C. Hockey Peewee AAA Championships hosted in March by Nelson Minor Hockey.
However, the family is now trying to raise funds to help send Steed to a wellness center for critical and timely treatment.
The cost is more than $30,000 US — money Steed does not have.
As well, after treatment, there will be months, perhaps years, of rehabilitation and financial support needed when he returns home.
"The energetic spark that Ross will feel by receiving this kind of support from his community could bring back his will to live," Scanian explained.
"Right now his will to live is very low."
Scanian said family and friends are very concerned for Steed's health and safety and are pleading for public support.
"The damage caused by chronic Lyme disease is cumulative and irreversible and my heart breaks as I watch the life-force ebb away," she said.
"(Ross) believes this is his last chance — please help him to realize this possibility," Scanian added.
"Lyme is a cruel disease, one that I would not wish on my worst enemy."
To make a donation go to the Ross Steed YouCaring.com website.
Currently the site has raised $16,419 of a goal of $60,000.