Grad 2004-2005 squad repeats at Blair D'Andrea Memorial Alumni tourney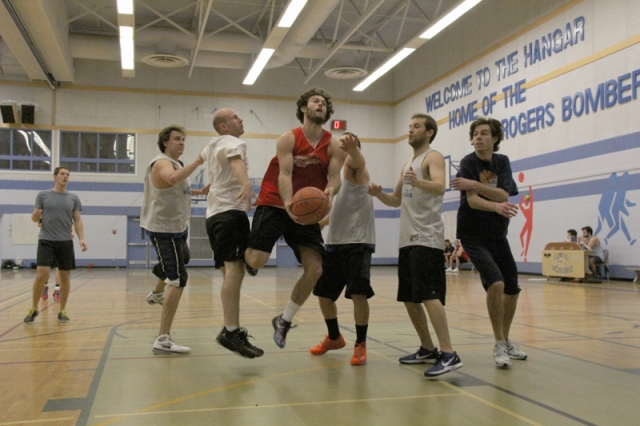 The Grad 2004-2005 squad repeated as champions at the second Annual Blair D'Andrea Memorial Alumni Basketball Tournament on Boxing Day at the LV. Rogers Hangar.
The champions rolled to a 5-0 record in the five-team round robin tournament Saturday in Fairview as they downed the Grad 2009-2012 squad in a 52-50 overtime thriller of the championship game.
The runner-up Grad 2009-2012 squad finished with a 4-1 record and was led by former Mount Royal University point guard Chase Rickaby and former Columbia Bible College guard John Zak.
The tournament, attracting 45 players, raised more than $1400 for the Blair D'Andrea Alumni Scholarship Society fund supporting post-secondary athletes and grassroots basketball development in the West Kootenays.
The Grad 2004-2005 squad consisted of Jake Phelan, Addison Rickaby, Bryan Gaschnitz, Ryan Golik, Braden Klein, David Joseph, Galen Taylor, Jesse McLaughlin andunderclassmen Avery Kushner.
Contributions to the fund can be made at any Royal Bank Canada branch or electronically with email money transfer via Bomber.Alumni@gmail.com.