Extensive book collection donated to Jumbo Wild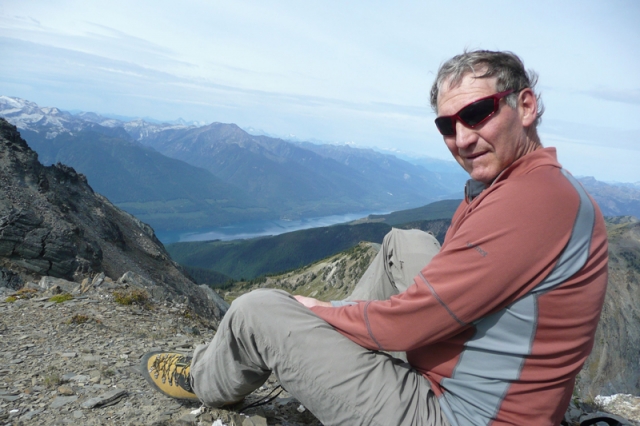 The late Kim Kratky was passionate about many things.
Besides being an ardent West Kootenay mountaineer, he was a committed advocate for keeping the Jumbo valley wild. And he loved books.
Kratky's career as an English instructor dated back to 1969 and his varied and extensive book collection reveals his love of English and Spanish literature, classics, Australia, Canadiana, history, music and much more.
He had recently retired from the Selkirk English department when he received the news he had terminal brain cancer. Kim died March 12, 2013 at the age of 66.
His widow, Janice Isaac, donated his entire book collection to the West Kootenay EcoSociety to support Keep Jumbo Wild.
Kratky expressed his love for rural BC  in his decades long involvement with the environmental movement. In 1981, he was part of a three day climbing and hiking traverse of the Valhallas with Ministry employees to help put the final stamp on Valhalla Provincial Park.
The mountain man always said he had no regrets – there was no "bucket list" left for him. He imagined himself as like a character in Shakespeare's Macbeth: "We shall not soon see his like again".
He was right.
Now everyone can enjoy Kim's well loved books at a two day book sale at the Nelson Trading Company Friday and Saturday, December 12 and 13, just in time for Christmas.
All proceeds to go to Keep Jumbo Wild.