Wind storm raises havoc for Nelson Hydro customers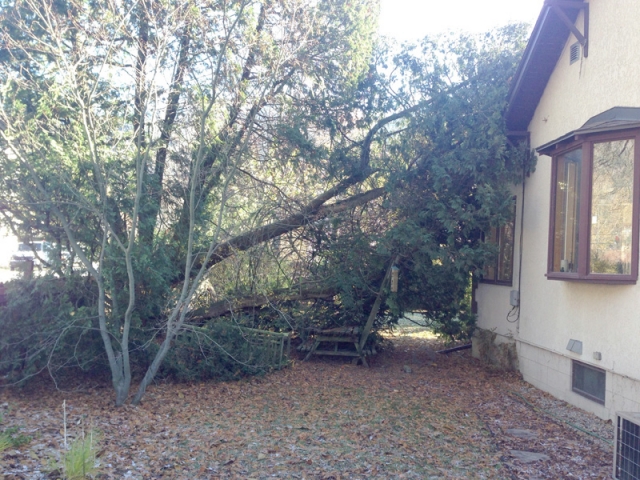 Nelson Hydro crews spent most of the Monday night and Tuesday cleaning up from the first major storm of the winter season.
High winds forced hydro crews to deal with falling trees on power lines in the Grohman Narrows area west of Nelson and Four Mile on the North Shore.
Power was out in some Nelson Hydro areas during the night.
Trees were seen down in parts of Nelson, including some old cedar trees that were blown over, hitting the edge of a house on First Street in lower Fairview.
Snow was reported in the Balfour area.
Environment Canada is calling for cooler temperatures through the week, with lows dipping overnight to minus-11 Celsius.