Kootenay Ice looking to bounce back against Fraser Valley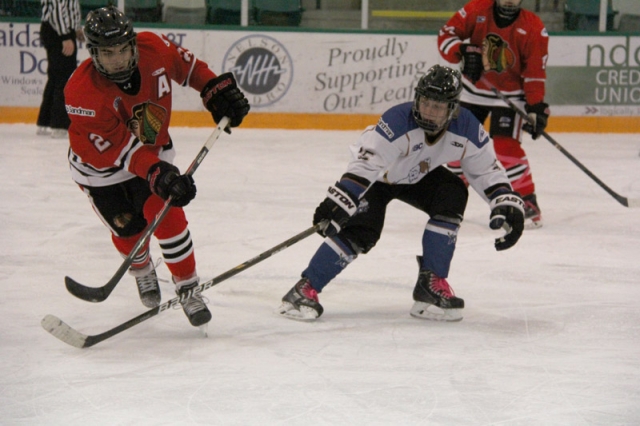 After garnering a point during last week's set against the North Island Silvertips, the Kootenay Ice return home to meet the Fraser Valley Thunderbirds in a pair of BC Major Midget Hockey League games Saturday and Sunday at the NDCC Arena.
The Ice, dropping to 2-12-2 on the season, lost the back half of the two-game series to North Island 5-2 Sunday in Nanaimo.
Three third-period goals was the difference as the Silvertips rallied from a 3-2 deficit.
Kadrian Klimchuk of Castlegar scored twice for Kootenay while Shawn Campbell, also from Castlegar, added a single.
In the opener, Klimchuk's third-period goal pulled the ice into a 2-2.
Tanner Costa of Castlegar had the other Ice marker.
Solomon Burk of Castlegar and Trail's Jason Mailhiot were in goal for the Ice.
Game time for Saturday is 12:30 p.m. while Sunday's puck drop is 10:45 a.m.