NPD not bursting to bust grow ops when new regulations hit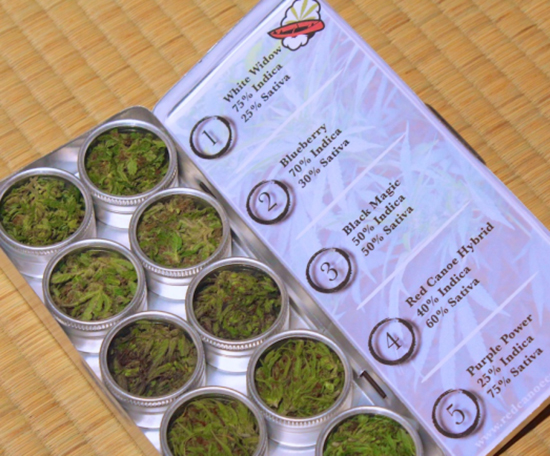 While the Nelson Police Department (NPD) says it will be generally be taking a moderate approach to enforcing new laws around medical marijuana production set to come into effect on April 1, they do intend to continue the crackdown on recreational grow ops and keep any storefronts out of the Queen City.
April 1 will see the introduction of new regulations that bring an end to the current system that allows about 37,000 Canadians to grow their own marijuana or buy it from a small licensed grower, and instead require them to get a prescription from a doctor and buy it from companies that grow marijuana under strict licensing regulations set out by Health Canada.
There are currently only 10 companies in Canada licensed to produce medical marijuana, and NPD Chief, Wayne Holland says his observation of the lead-up to the introduction of the new regulations indicates that when the law changes there won't be enough supply to meet the country-wide demand for medical marijuana.
With that in mind, Holland says police across the country understand that people need access to their medicine so they won't be heading out bright and early on April 1 to shut down medical marijuana production facilities licensed under the old regulations.
"Police everywhere will be very sensible when we approach this," Holland says.
"We do know there are grow ops in residences in Nelson and we know where they are. But we won't rush out at the stroke of midnight and tear those down.
"We want to make sure people who need marijuana will have it with a prescription first."
Holland added that it will officially be illegal for growers with a current medical license to continue growing or even possess marijuana as of April 1, but the federal government is offering an amnesty that gives them the opportunity to legally turn over their remaining product to the police after the new rules come into effect.
He said the NPD will be keeping track of feedback from medical marijuana patients to make sure their supply is sufficient before enforcing the new rules to the letter.
"We're going to watch how that goes and it will depend on feedback from the public and whether those who have prescriptions are actually getting their medicine."
Storefronts won't be allowed
Holland says the NPD will continue to go after unlicensed grow ops associated with organized crime or recreational use, and won't allow any storefronts or compassion clubs to open up shop in the Nelson area.
"We'll be taking action against any businesses or compassion clubs that may wish to come into Nelson," Holland notes. "The Department of Justice public prosecutor has told us that in no instances are those legal."
When asked if that applied to the Nelson Cannabis Compassion Club, which has been in operation since 1999, Holland said it's not immune.
"As of April 1, that one or however many there may be in Nelson will be absolutely illegal," he says. " . . . Once supply (under the new rules) is established, it's very likely those businesses will be open for prosecution."
This decision by the NPD is not in line with a recent decision by the Vancouver Police Department not to shut down the 30 or so dispensaries and storefronts operating in their jurisdiction – providing they only sell to people with a prescription.
Compassion club plans to keep doors open
Nelson Cannabis Compassion Club (NCCC) Facilities Director, Philip McMillian, says his organization has no plans to close unless it doesn't make financial sense to continue.
"I plan to keep on going," he says. "If it's financially viable to keep the doors open, my members will still need me and we run on necessity. The constitution hasn't changed."
But McMillan says that the new large-scale licensed medical marijuana growers will likely have the edge in many respects on local mom and pops that could make the NCCC obsolete.
"If they do a good job, if they beat me on quality, quantity and price – which they should have no problem doing . . . they should naturally put me out of business."
That being said, he disagrees with the licensing changes and the decision to disallow storefronts and compassion clubs.
"They'll spend a year or two closing down compassion clubs," he notes. "Then the corporations (licensed to grow medical marijuana) will say they need storefronts. So they'll close down all the activists and open up storefronts for the corporations."
McMillan, who has been a candidate for mayor in past municipal elections, says he has legal fees set aside and is set to fight any attempts to close the NCCC in court.
"I've been ready for 15 years to fight this in court," he says. "Nothing has really changed. It's just another unconstitutional law."