New Arts Programming comes to Selkirk College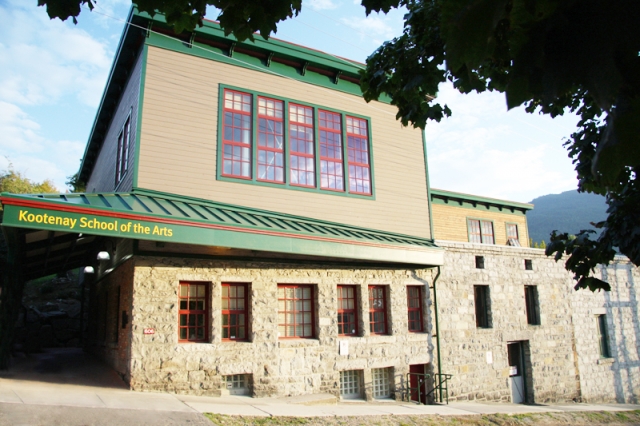 There's a new post-secondary school in the West Kootenay.
Well, technically, it's an upgrade of Selkirk College as the local school has brought together three program areas that reflect different aspects of the arts.
The new School of the Arts includes Digital Arts and New Media, Contemporary Music and Technology, and Craft programming that was previously under Kootenay School of the Arts.
Leadership for the School of the Arts will come from School Chair Jason Taylor, and Kate Pelletier, Dean of Instruction for all Nelson campuses.
The School of the Arts will be located at two campuses in Nelson; Digital Arts and New Media and Contemporary Music and Technology will be located on the Tenth Street Campus, and the Craft programming will be delivered on the historic Victoria Street campus in downtown Nelson.
The Craft programming will consist of five different certificate programs: Ceramics, Jewelry and Textiles which are ten months in length, while certificates in Blacksmithing and Metal Casting can be earned in consecutive four month periods.
All programs except Metal Casting begin in September with the latter commencing in January.
The new Craft programming brings with it a number of benefits to students, such as lower tuition, accelerated learning and opportunity to apply skills in a self directed studio experience. 
An additional benefit comes from the new alignment with Digital Arts and New Media and Contemporary Music. Faculty and students will have a greater opportunity for collaboration with one another, including shared learning and teaching, and the possibility of new programming.
According to Jason Taylor, School Chair, "the vision of the School of the Arts is to inspire students in their development as artists and designers by providing an excellent studio-based education. 
The programs will emphasize development of practical skills, with a foundation in professional practice and design".
More information can be found at selkirk.ca/programs/arts/