RDCK fire chiefs looking for standardized appointments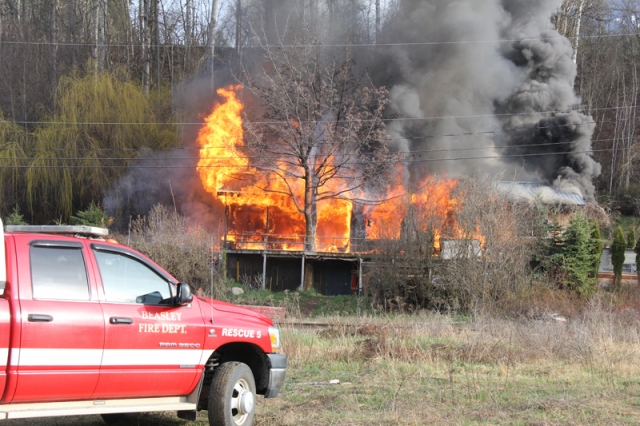 Regional District Central Kootenay (RDCK) fire chiefs are reevaluating the practice of lifetime and elected fire chief postings.
About six months ago the Central Kootenay Fire Chiefs Association (CKFCA), which includes the 18 volunteer fire chiefs from this district who oversee 330 volunteer firefighters and 18 firehalls, asked the RDCK to develop a new policy concerning how a fire chief gets the job.
In most fire departments across the province, the election of a fire chief has long been eradicated.
But in the RDCK, the way a person becomes fire chief varies from department to department, said RDCK regional fire chief Terry Swan.
Some fire chiefs are elected annually, some every three years to coincide with the RDCK directors elections while others have no election at all and once someone is a fire chief, they are in that position for life, said Swan.
The draft policy created by the RDCK suggested an election for the position of fire chief be held every three years.
The draft policy was returned to the RDCK board during a regular meeting last month with a letter stating the fire chiefs do not support the current election process and would instead like appointments made by the regional fire chief.
They would also like to see annual evaluations.
"The most popular person is not necessarily the most competent person for the job," said Swan, adding that elections can be swayed by peer pressure making the results invalid.
The issue of standardizing the hiring/appointment process and then being able to perform evaluations came up about eight months ago when one fire chief had to be let go and a second was suspended, said Jim Gustafson, chief administrative officer for the RDCK.
"The issue came up so there would be a way to deal with (accountability)," said Gustafson.
"I think the discussion (by the association) is progressive and a step in the right direction," said Swan of the new policy development.
"It is a good idea to perform evaluations because then I can sit with the fire chiefs, do an evaluation and plan ahead."
Swan said the issue of liability must be kept in mind. A fire chief is someone who has the right skills and competency to keep the risk of liability for the organization to a minimum.
Gustafson said the situation is a complicated one because you want to motivate and not demotivate the volunteer firefighters.
A lifetime appointment means the younger firefighters won't have a chance to wear the chief helmet, which for some would be demotivating.
Gustafson said there was little discussion by RDCK directors when the letter by the CKFCA stating they did not support elections was brought up during the regular board meeting in May.
He expects the new policy will return to the board table in September after the CKFCA has had another look at it over the summer.