Drop in for the buzz, check out talent, and support artists supporting the artist-run centre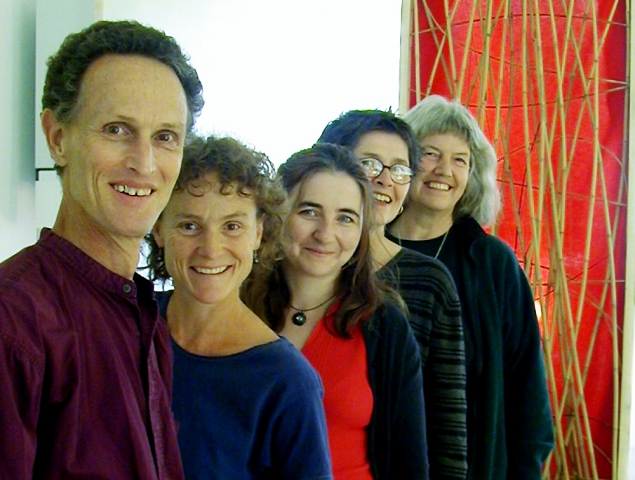 Join the excitement this weekend at the first annual Oxygen Art Market – a studio sale of original work.
As a fundraiser for Oxygen Art Centre, over 30 local artists will display their work, from mixed-media to cera-cola, encaustic, watercolour oil, and acrylic painting, to photography, fibre art, and other two-dimensional pieces.
Drop in for the buzz, check out the talent, and support artists supporting a great little artist-run centre. Whether your budget is $10 or $10 000, there is something for everyone and a wide variety of exceptional work to discover.
Check out work by Deb Thompson, Alf Crossley, Natasha Smith, Fred Rosenberg, Boukje Elzinga, Karen Guilbault, Carol Reynolds, Rachel Yoder, Erica Konrad, Angelika Werth, John Cooper, Susan Andrews-Grace, Kathleen Pemberton, Deborah Loxam-Kohl, Ian Johnston, Courtney Anderson, Murray Kimber, and so many more.
Local painter Carol Reynolds is excited to be a part of this inaugural event.
"It's very important to support Oxygen – everyone there works so hard to keep it going for so many people to enjoy. It's part of what Nelson is," she said. "And the art program for kids is especially important because they just don't get enough art in schools."
Encaustic painter Erica Konrad concurs.
"It's important to support local artists, their creativity, and their drive to be a part of a greater art scene. Artists can showcase their work which benefits them with exposure and benefits the community with the opportunity to purchase original works of art."
Oxygen is a non-profit artist-run centre managed by a collective of professional visual artists, filmmakers, theatre artists and writers.
As one of Canada's 100 or so artist-run centres, Oxygen shares the common mandate to provide an alternative forum for contemporary art, outside of commercial constraints and interests, while recognizing artists through the payment of artist fees.
For more information about Oxygen's other programming, such as adult and children's classes, residencies, Ideas Café series, and professional exhibitions, check out oxygenartcentre.org.
Oxygen art market
@ Oxygen Art Centre, 320 Vernon, alley entrance
Friday, May 27, 7-10 pm; Saturday, May 28, 10-6; Sunday, May 29, 10-5