Dance Umbrella annual recital comes with four-leaf Clover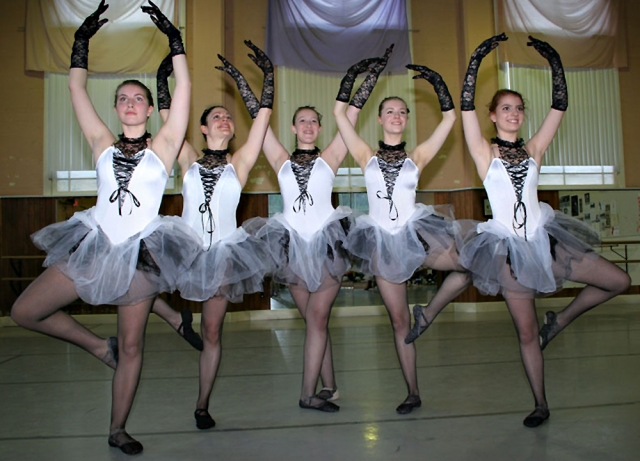 For years Connor Clover was not interested in dance.
He was a soccer player, a physical guy who, after he graduated high school seven years ago, became a tree faller in the Slocan Valley.
But three years ago he found himself in a dance studio — and he was hooked. Now, as he prepares for the 14th annual Dance Umbrella recital at the Capital Theatre (May 12-14, 7 p.m., Saturday matinee at 2 p.m.), Clover sees a future in dance after only three years.
Next month he will be heading to Flint, Michigan, for his first taste of pre-professional dance training, having been accepted after an audition for the Magnus Midwest Intensive program. Dance Umbrella dancer Elsa Neufeld-Cummings was also accepted.
It is an elite training program and much will be revealed to them this summer when they are training with the best, said Sabbian Clover, the Nelson school's principal instructor and choreographer.
For Connor, his early success has led him to entertain the idea of dancing professionally, particularly since he made it out of the professional audition in Portland, Oregon, earlier this year.
"I guess I am kind of lucky. But now I'm hoping to get some answers this summer as far as what my potential is because I am a really late starter," he said. "I also want to know what that world is like for pre-professional dancers."
The school will likely give Connor a sense of what the professional world is like, dancing long days for six days per week for over one month.
The physical aspect of dance initially grabbed Connor's attention, but it was something else altogether that kept him coming to the dance studio and has whetted his appetite for dance.
"It's a way of expressing yourself that isn't expressing yourself with words," he said. "It's a whole other level. Everybody needs some art in their life and this is what dance has become."
Art will be on stage this weekend as nearly 200 other students of the school — the largest in the region — will be performing publicly in Nelson for the first time in one year.
Their year-long commitment will make dance look easy this weekend when the senior dancers, including 13 women, take the stage in one dozen pieces (30 in all on the program). The program also includes around 50 students in the preschool category up to age seven.
The evening's program is varied, with ballet, jazz, modern and hip hop styles with half a dozen male dancers partnering with senior female dancers in some spectacular pieces.
The same boys — Camper Claussen, 20, Mitch Ryan, 20, Ben Hall, 16, Gabe MacDonald, 15, Clover, 25 and Ryan Tapp, 24 — have returned for their third year and will be in the recital.
The recital runs from Thursday to Saturday at the Capitol Theatre at 7 p.m. A Saturday matinee takes place at 2 p.m.
Tickets: all seats are $11.
twitter.com/#!/TheNelsonDaily