Ski Resort program in Nelson celebrates 30 years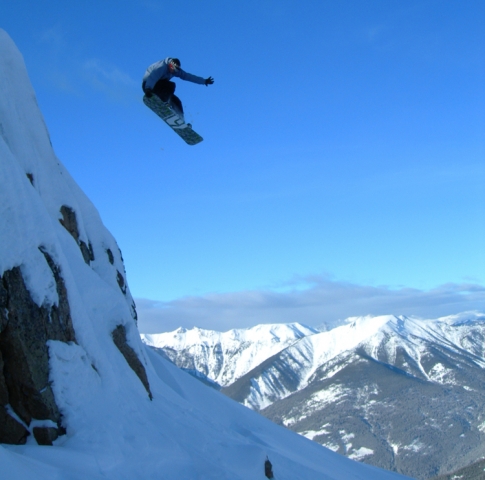 The Ski Resort Operations and Management (SROAM) program at Selkirk College in Nelson is celebrating its 30-year anniversary as the longest running program of its kind in Canada.
With approximately 800 graduates over the course of its time, the SROAM program has built a reputation for connecting alumni to all aspects of the ski industry — specifically through its paid five-month work term with resorts throughout Western Canada.
Numerous graduates have gone on to become supervisors, department managers, senior managers, shareholders and owners at major ski resorts and its associated industry suppliers across Canada and internationally.
For the first time this year, the program has placed a student for a work term at Dolomiti Ski Resort near Chong Li, north of Beijing in China.
Ryan Stimming, now the risk manager at Panorama Mountain Village near Invermere, graduated from SROAM in 2003 with honors.
"The SROAM program gave me an invaluable broad-based knowledge of the ski industry which can only be bested by work experience itself," said Stimming.
"In 2002, I accepted a job as ticket validator at Panorama Mountain Village for my work placement in year two of the program. I am still employed at Panorama and this winter marks the start of my eighth season with the resort.
"When I look back on my accomplishments I can confidently say that the three things which helped me the most are optimism, dedication and my SROAM diploma."
Several other graduates of the program fell in love with the West Kootenay lifestyle (and snow) while going to school at Selkirk and made the area their permanent home.
"There are well over 50 graduates now living here who came from all over the country," said SROAM program coordinator Bob Dodge. "I rarely ever ski a day at Whitewater or Red without running into a SROAMie."
During the two-year diploma program, Western Canadian ski resorts provide essential insights into ski industry operational practices for Selkirk's students through field trip experiences.
Students spend one week during each of the academic semesters touring ski resorts and industry suppliers and meeting with senior managers, supervisors and line staff. This provides exceptional learning experiences and future contacts for potential employment.
"The program has come a long way in 30 years," said Dodge, who graduated as a SROAMie himself in 1984.
"We continue to maintain and build relationships within the ski industry and take direction regarding our curriculum from an advisory committee of senior industry representatives. This keeps us, our program and our students on the leading edge."
Many graduates of the program are enjoying the opportunity to transfer into university degrees, primarily in Tourism Management and Business Administration.
Several Canadian universities, including the University of British Columbia Okanagan and Thompson Rivers, accept Selkirk graduates directly into the third year of their degree programs.
Instructors have worked cooperatively over the past 30 years with the Canadian ski industry associations to deliver specialized online courses and certificate courses at industry conferences, some of which have become industry standards for training.
Two ski industry specific textbooks have been published by Selkirk College: Ski Resort Risk Management and Ski Lift Functions Maintenance and Operations.
The Ski Lift Functions text has sold over 1,400 copies in French and English and is used by other Ski Resort Management programs in Canada and the United States.
It is the main reference book for many provincial and state Ski Lift Passenger Ropeway training programs.
Selkirk has most recently shipped 40 copies of the text to the Australia Ski Areas Associations for training their resort operations staff.
The program will be hosting a 30-year reunion on May 1 at the Delta Grand Okanagan in Kelowna. For more information on this event and the Ski Resort Operations and Management program at Selkirk College visit www.selkirk.ca/programs/ht/ski or call 1-866-301-6601, ext. 353.