New Denver last test before West Kootenay Championships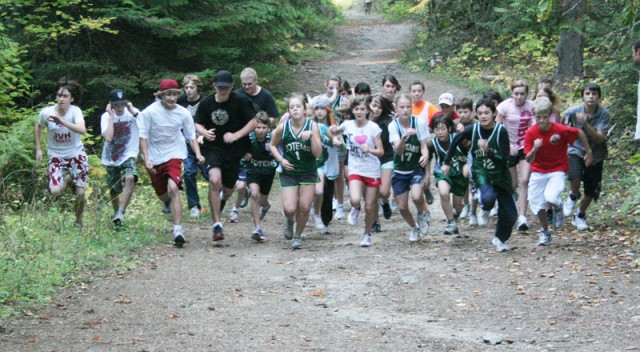 By The Nelson Daily Sports
The West Kootenay High School Cross Country tour resumes today in New Denver as the Lucerne Lakers play host to the fourth stop on the circuit.
Today's stop is the final race of the season before the West Kootenay Championships next week in Salmo.
Participants, from Grades 7 to 12, from schools throughout the West Kootenay have been locked in races in preparation for the provincials next month.
Races have been held in Kaslo, South Slocan, which was hosted by Mount Sentinel and Nelson before the next stop in New Denver.
L.V. Roger's runner Andrea Stinson and Shawn DeGroot won the first two races of the high school season.
The West Kootenay Championships go October 20th in Salmo with the top runners advancing to the East/West Kootenay Finals October 27th at the Camp Busk Cross Country Trails near Apex.
The B.C. High School Cross Country Championships go November 6th at Oak Bay in Victoria.
sports@thenelsondaily.com