Antifaeff, John
(August 20th, 2022)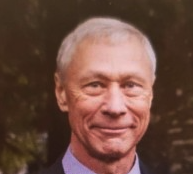 It is with great sadness that we announce the passing of John Antifaeff on August 20, 2022. He passed away peacefully in his sleep in the home that he built and loved. He was a loving husband, father, and grandfather.
He will be greatly missed by his wife of 34 years, Sylvia Antifaeff. His children Virginia (Alvin) Naismith, Karl Naismith, Michelle (Joel) Temperley, Marlisa Antifaeff, and his grand daughters Courtney and Jordan.
He was born in Nelson, British Columbia to Leda and John Antifaeff. He had three siblings Nick (Wendy) Antifaeff, Carolyn (Wayne) Ludwar, and Verna (Rob) McRory.
He was an avid sports fan and took pride in everything that he hand crafted with love.
His kindness, strength, patience, and unconditional love will be remembered by all who knew and loved him.
Memorial service will be held Saturday, August 27, 2022, at 11 am at Thompson Funeral Service in Nelson, with cremation to take place at a later date.