New record high temperature despite April being cooler, wetter than normal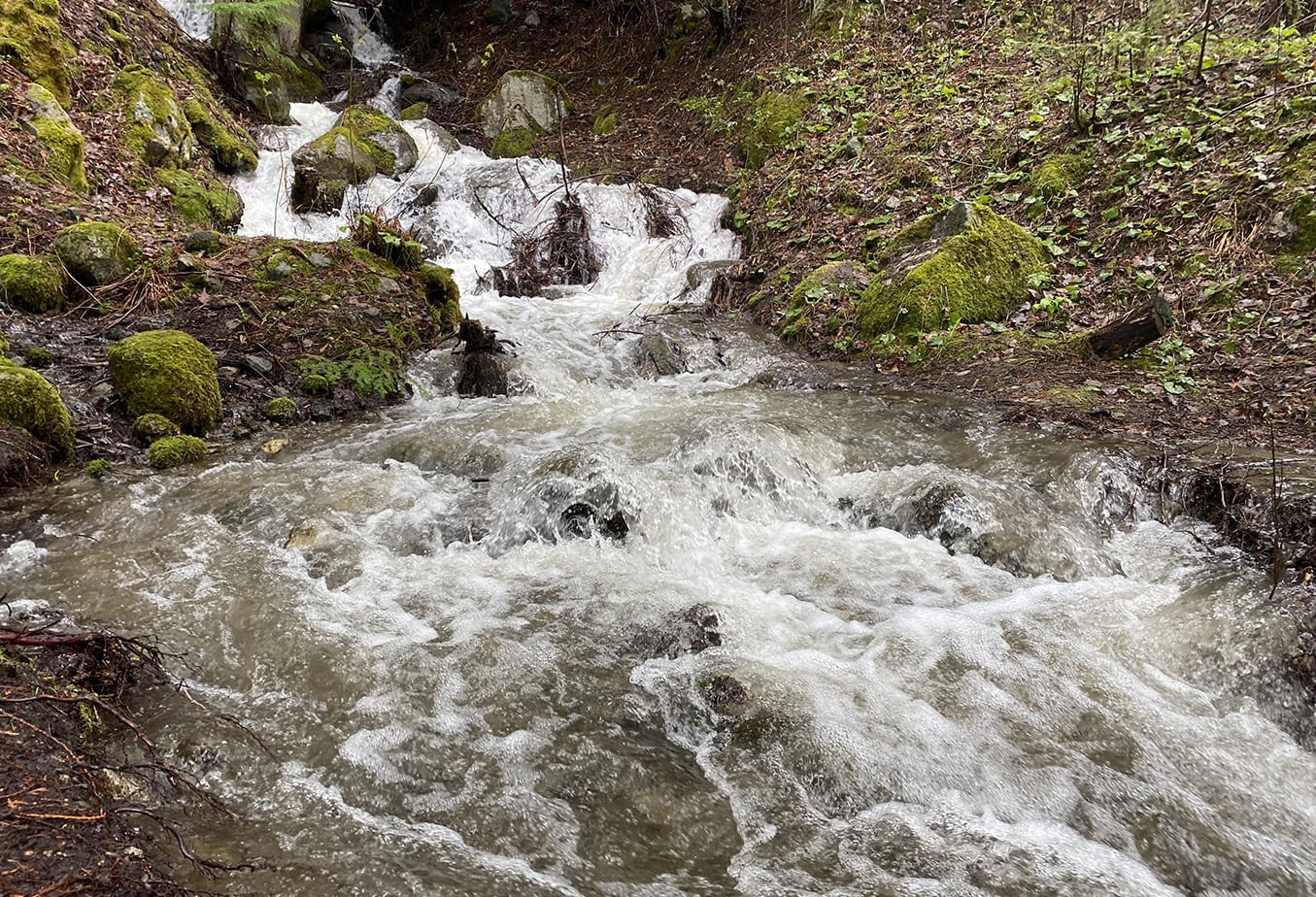 The Southeast Fire Centre Weather Services said in its monthly synopsis that a new record maximum temperature was set for April despite the month's average conditions being overall cooler and wetter than normal.
The April Weather Synopsis said sunny skies and an area of high pressure associated with the upper ridge brought enough warming to break the record high temperature for the month of 28.7 degrees Celsius on April 29th.
However, most of April was cooler, with a cool northernly flow early in the month snapping two daily low temperatures — both minus 5 C — on April 4th and 5th.
"Pacific frontal systems in a northwesterly, westerly, or southwesterly flow brought precipitation on all but 10 days," the April Weather Synopsis said.
"Twenty-seven mm fell on the 27th, setting a new record amount of precipitation for that day."
The Southeast Fire Centre Weather Services said all other days received less than 10mm with the only snow of the month was reported on the first and second with a trace each day — less than 0.2mm melted water equivalent.
"Pacific frontal systems are frequently in their final stages of their life cycle by the time they reach BC — a process called 'cyclolysis' — often spinning off into, and weakening over, the northeast Pacific," the April Weather Synopsis said.
"The last storm of the month took a more southward track and headed towards California.
"This more southward trajectory helped strengthen an upper ridge building over BC at the time."
The unpredictable weather continued into May, with Environment Canada issuing a Special Weather Statement for most of the Southern Interior of BC the first weekend of the month.
The multiple systems produced heavy downpours of precipitation for much of the Boundary/West Kootenay/Slocan/Arrow Lakes regions.
The precipitation combined with warming weather brought an increase of snowmelt to the regions, forcing Regional Districts in both Central Kootenay and Kootenay Boundary to issues Evacuations Alerts and Orders for residents due to flooding.
The increase in snowmelt could continue into the weekend as the temperature is forecasted to rise to 35C on Sunday.
More information
People can access the following resources for flood and preparedness information:
Source: Province of B.C.