Local athletes gain amazing exposure at Canada Winter Games
The Canada Winter Games wrapped up Sunday in Prince Edward Island with a local contingent of Nelson athletes sinking their teeth into the national sports scene.
Two athletes from the Nelson Boxing Club, Lola Brouillette and Riel Martinez, finished the Games with very successful results in the ring.
Brouillette, 17, lost in the bronze medal match to Tessa Scott of New Brunswick in the female 52kg division.
Brouillette opened the Games with loss to Ryqaya Nawaz of Ontario.
The 2023 national competition was the first time ever females have competed at the Canada Games.
Meanwhile, Martinez, 17, dropped hard-fought bout in the 67kg male division to Wail Chris Monthly of Quebec to open the Games.
Martinez rebounded to claim a decision of a fighter from New Brunswick before losing to Jackson Cook of Ontario in a split decision in consolation round action.
Lola Brouillette of the Nelson Boxing Club lost a tough decision in the bronze medal bout in the female 52kg division.
On the ski slopes, Riley Clark of Nelson posted finishes of 20th in Giant Slalom; 17th in Ski Cross; 17th in slalom and 26th in Super-G Alpine Skiing of Team BC.
The 15-year-old Clark, a rookie on the Team BC squad, skis out of the Whitewater Ski Club.
Team BC teammate Roxy Coatesworth of Golden finished the Games with four gold medals and was the province's flagbearer for the closing ceremonies.
Quebec won the overall medal crown with 151 total medals, including 57 gold.
Ontario was second with 108 medals followed closely by Team BC with 103 medals.
Team BC finished with 46 gold, 26 silver and 31 bronze.
The Canada Games, alternating between winter and summer, and hosted every two years, are key to the development of Canada's young athletes.
The next Canada Games are set for 2025 when St. John's, Newfoundland, host the Summer Games.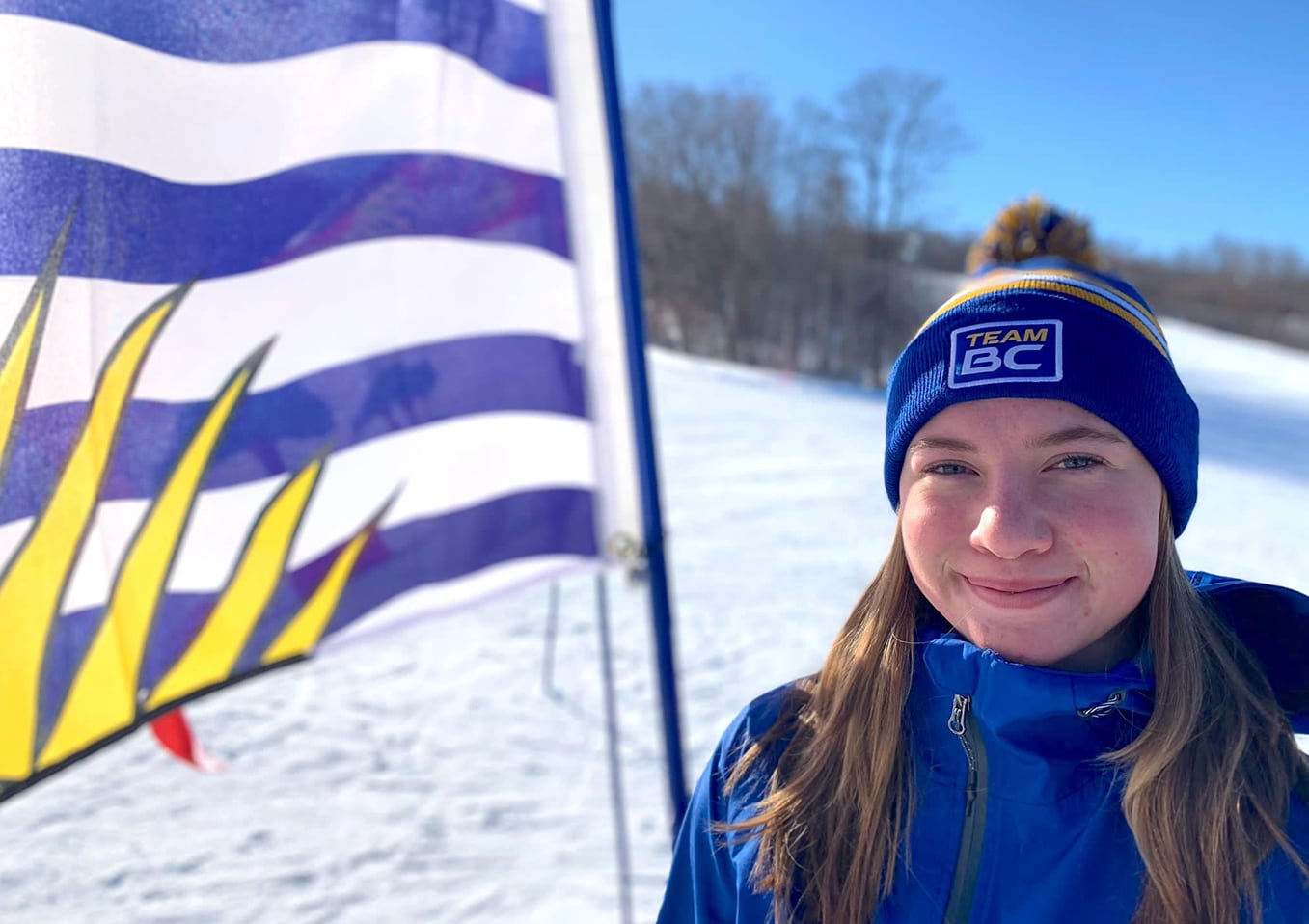 Rylie Clark got a taste of National competition in Alpine Skiing at the Canada Winter Games in PEI. — photo courtesy BC Alpine