Merry Christmas from The Nelson Daily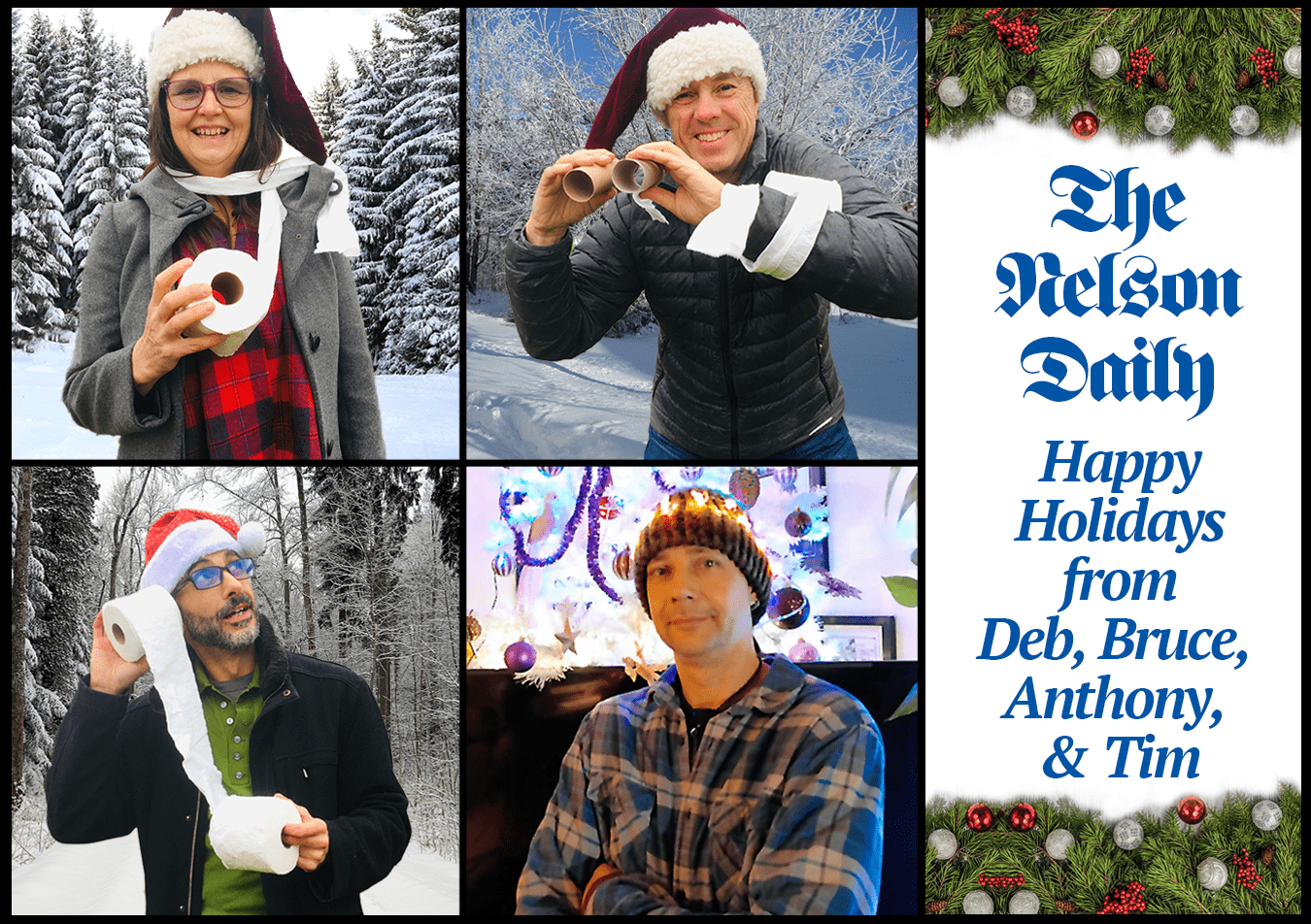 From a lack of toilet paper due to the COVID-19 pandemic, to a summer of smoke with real major local wildfires — although some residents in the Slocan Valley may differ — to a year spent social distancing from pretty much everyone and wearing masks, 2020 has been a year to forget.
Just when it appeared the Nelson Leafs were going to sweep past Murdoch rivals Beaver Valley Nitehawks, the March COVID-19 lockdown cancelled the season.
Skiers at Whitewater Resort saw spring ski season also cancelled, as well as just about every other recreation activity — including all of the major professional sports leagues — as the public tried to ride out the first wave of the pandemic.
Heads started appearing from dens during the spring as people turned to the outdoors to get their activity fix, with recreational equipment from campers to ATV's to mountain bikes flying out of the stores.
However, the dreaded second wave appeared during the fall, driving up COVID-19 new case counts and increasing the number of people succumbing to the coronavirus.
No matter how Christmas is celebrated in 2020, whether it's another Zoom call or a Face Time call or a tap on the window at Grandma's house, staff at The Nelson Daily would like to wish everyone a Merry Christmas and a Happy New Year.
Let's cross our fingers, put 2020 in the rear-view mirror and hope 2021 is a year that brings a little normalcy to the world.
Merry Christmas!