Tourism, accommodation industry reeling from coronavirus COVID-19 lock down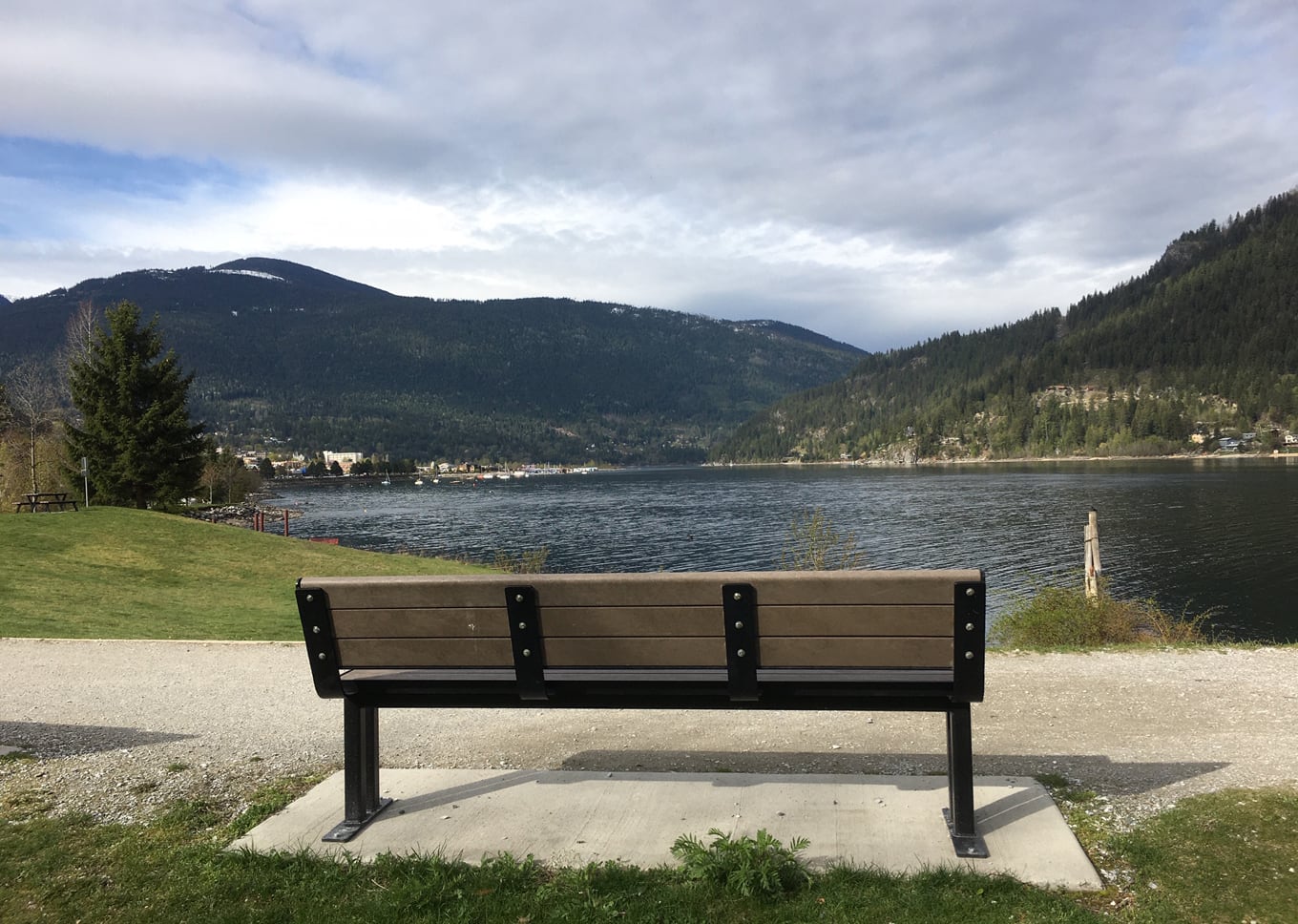 Tourism in the West Kootenay is in lock down mode as the region's tourism organization continues to deliver the message in a Covid-19 virus world for visitors to stay out.
For the time being, that is.
Although the region's accommodators are reeling — with accommodation rates hovering between zero to 14 per cent capacity — the message of not to travel here has not wavered since late March, said Dianna Ducs, executive director of Nelson and Kootenay Lake Tourism (NKLT).
"We just can't open it up. We need to stay safe," she said in a recent presentation to city council.
As a result, NKLT is not running any marketing campaigns this year to promote the area, nor has it allocated funds to any programs as travel within and from without the country has been restricted.
Minimal accommodation rates means there won't be any money added to the NKLT coffer — with budget money based on per room taxation — with the province mandating hotels not to remit taxation until November.
For most accommodators they are just hoping to stay open, but it's not looking good for some of them, said Ducs, since some are managing sizable debts.
In fact, even if accommodators do survive the current Covid climate, they face a predicted 60 per cent reduction in tourism business when the industry is free to operate.
In a best case scenario, widespread lock downs are expected to continue until at least June for restaurants and bars, with international travel heavily restricted until that time.
Under that scenario, accommodation will drop down 45 per cent, food services will see a 33 per cent reduction, arts and entertainment will be hit at 60 per cent, air transportation 45 per cent and ground transportation 35 per cent.
According to city manager Kevin Cormack, he said scenario two — which is more likely — would see international travel restricted until the end of 2020, bars and restaurants until fall. That would mean accommodations dropping 80 per cent, food service 60 per cent, arts and entertainment down by 85 per cent, air transportation down 75 per cent and transit 40 per cent.
"So it's pretty significant. Those are scary numbers," said Cormack during the April 22 city council meeting.
There were 2,300 people employed in the tourism industry directly in the area, said Ducs.
Coun. Brittny Anderson wondered what the accommodators were looking at down the road.
"Do we know what are they looking at for the summer time? Will they be at normal capacity or are they below?" she asked.
"People are cancelling for their summer already, from international visitors and from within Canada," Ducs replied, adding that if things don't open up there will be a lot more people cancelling from June moving forward.
Marketing regional focus
Ducs said NKLT will be focusing on a 200- to 400-kilometre radius initially for tourism marketing, and focusing on those people by encouraging them to travel close to home. "Right now we are not going to branch down into the Unites States, that is not on our radar," she said.
Considering the magnitude of the tourism sector in the West Kootenay Coun. Keith Page wondered what support is being given to help accommodators make it through these times when NKLT is asking people not to come to the area.
Ducs said one of the main aspects is building the region's brand.
"The message we are trying to convey to people is to not come here right now but down the road, when they are thinking of travelling, to think about us so that it is (us) in the back of their minds," she said.
NKLT is in what they are calling a response phase, which is communication based with a focus on "authentic content." That content is asking people to visit the region later and to, eventually, visit soon, said Ducs.
"Once we have moved through these phases then we will step into our recovery plan that speaks to 'travel now,'" she said.
Making it work
Despite the order not to travel, there are some people who do, said Ducs.
"To the best of my knowledge, through conversations with accommodators, they are providing a minimal amount of accommodation to the odd worker, people in quarantine after coming back to Canada, and family abuse situations," she said in her report to council.
Occupancy is at about two per cent of capacity, while traffic on the Balfour Ferry has been cut in half.
"I have not heard of any accommodator with travellers here to check out our cool vibe and region," Ducs said. "There are some people with trailers on the highways, but parks are closed. They may be going home, or to the outback, or going to private campgrounds."
Alberta travellers may be going to their second homes on the lake, she pointed out, with many of those in remote locations with lots of social distancing opportunities.
"I have not heard of anyone in Nelson, Balfour, Kaslo or Crawford Bay concerned about their neighbour returning and causing them grief and concern, be it Alberta or BC license plates," Ducs explained.
"We can only hope that if someone is ill, they don't travel at all, or if they become ill they would head home to a large city that has more robust healthcare options than Trail hospital."
— Source: Nelson and Kootenay Lake Tourism
Facebook
Messaging for tourism is all around stay home, visit later, hopeful imagery and stories.
Closed group: https://www.facebook.com/groups/nkltourismpartners/.
Public: https://www.facebook.com/NelsonKootenayLake.
For more information
People can check out www.nelsonkootenaylake.com for news and updates on tourism in the region.