SPL, NRM, YRB salute COVID-19 frontline staff with parade through Nelson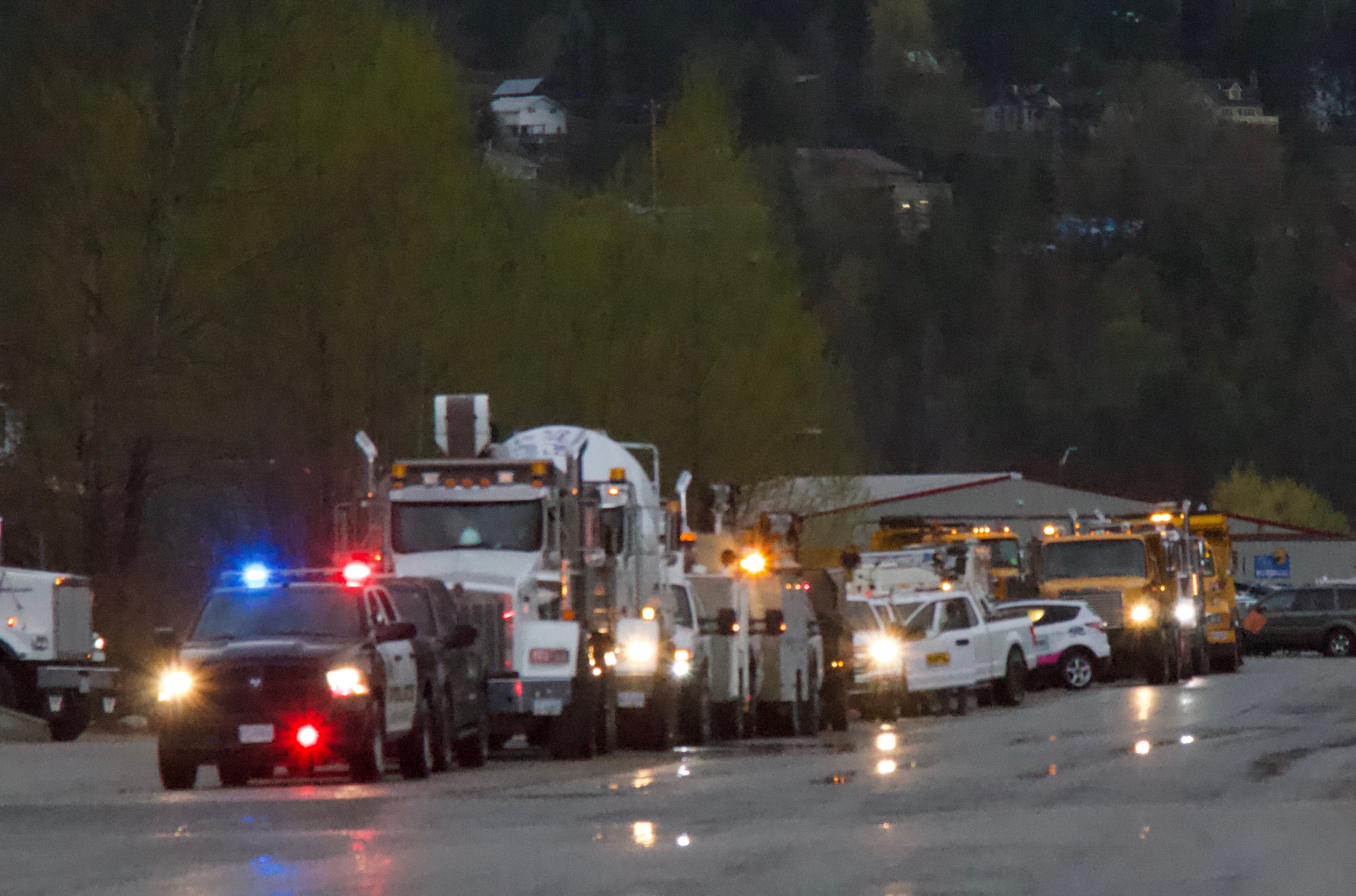 COVID-19 coronavirus continues to put strain on the healthcare workers as well as the community throughout Nelson and around the world.
There are more than 2.7 Million confirmed coronavirus cases in the world — 1,824 of those in BC and more than 42,000 in Canada.
Healthcare workers on the front lines have worked tirelessly to deal with patients affected by this pandemic.
Thursday, road crew workers from Selkirk Paving, Nelson Ready Mix and Yellowhead Road and Bridge along with other construction companies in the region, paraded through the streets of Nelson to salute the work done by the healthcare workers.
Starting at Nelson Ready Mix on Lakeside Drive, a long line of vehicles, led by Nelson Police Department, paraded past Kootenay Lake Hospital, Mount Lakes and Lakeview Villages sounding horns and flashing lights to pay tribute to the long hours of the healthcare community.
The parade coincided with the nightly applauding, cheering, yelling and banging of pots that has become the norm as citizens throughout the world show support and solidarity during this trying time as the world deals with the COVID-19 pandemic.
The nighty salute began in Italy, with Italians using music and balcony salutes for shift change during the start of the pandemic.
Earlier in April, first responders from the City, including paramedics, firefighters, sherrifs, conservation officers and police also saluted healthcare workers with a parade through Nelson.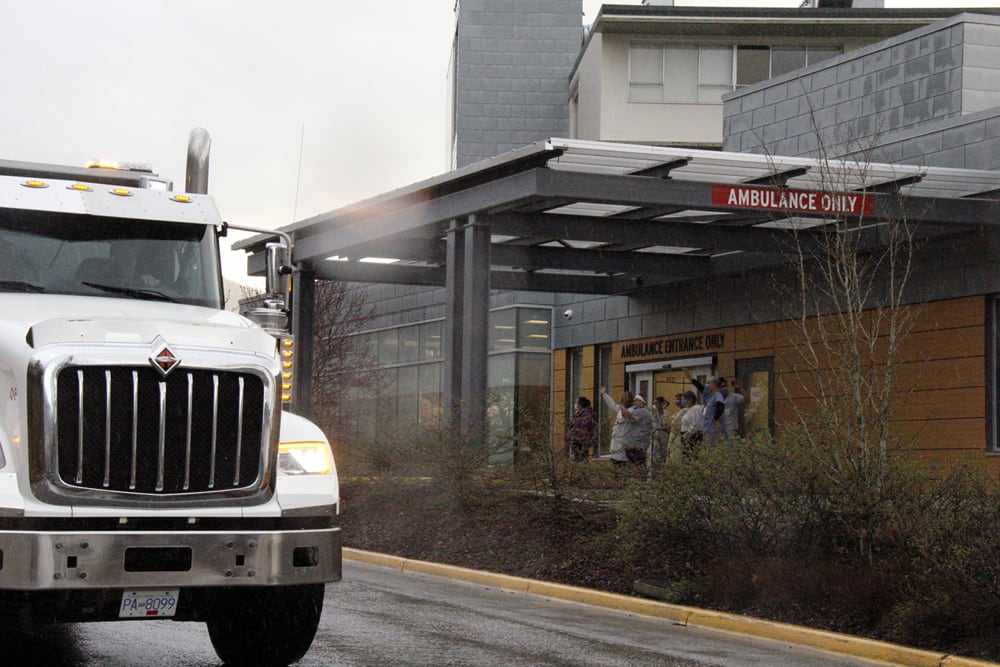 Healthcare workers at Kootenay Lake Hospital watched outside as numerous construction vehicles paraded past the Emergency Entrance Thursday. — The Nelson Daily photo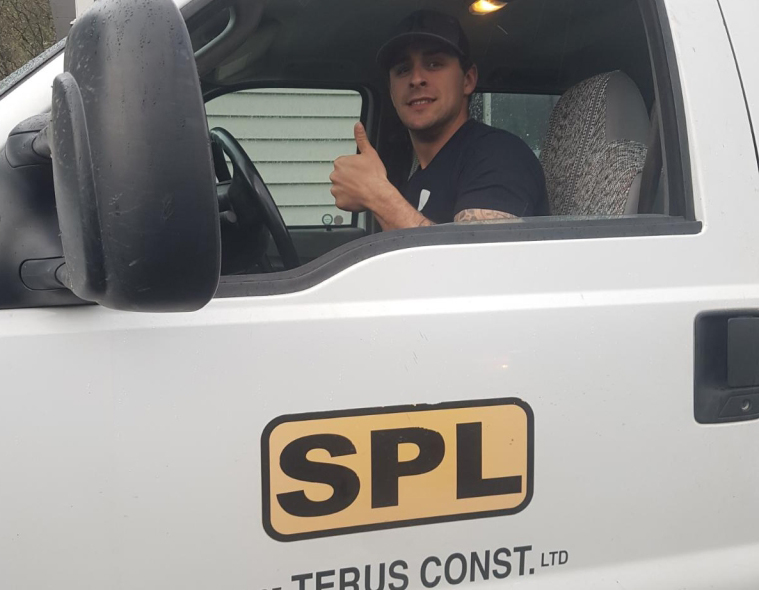 A Big Thumbs Up to all the healthcare workers in Nelson from staff and management at SPL. — Submitted photo