Grand Forks Wolves sweep past LVR Bombers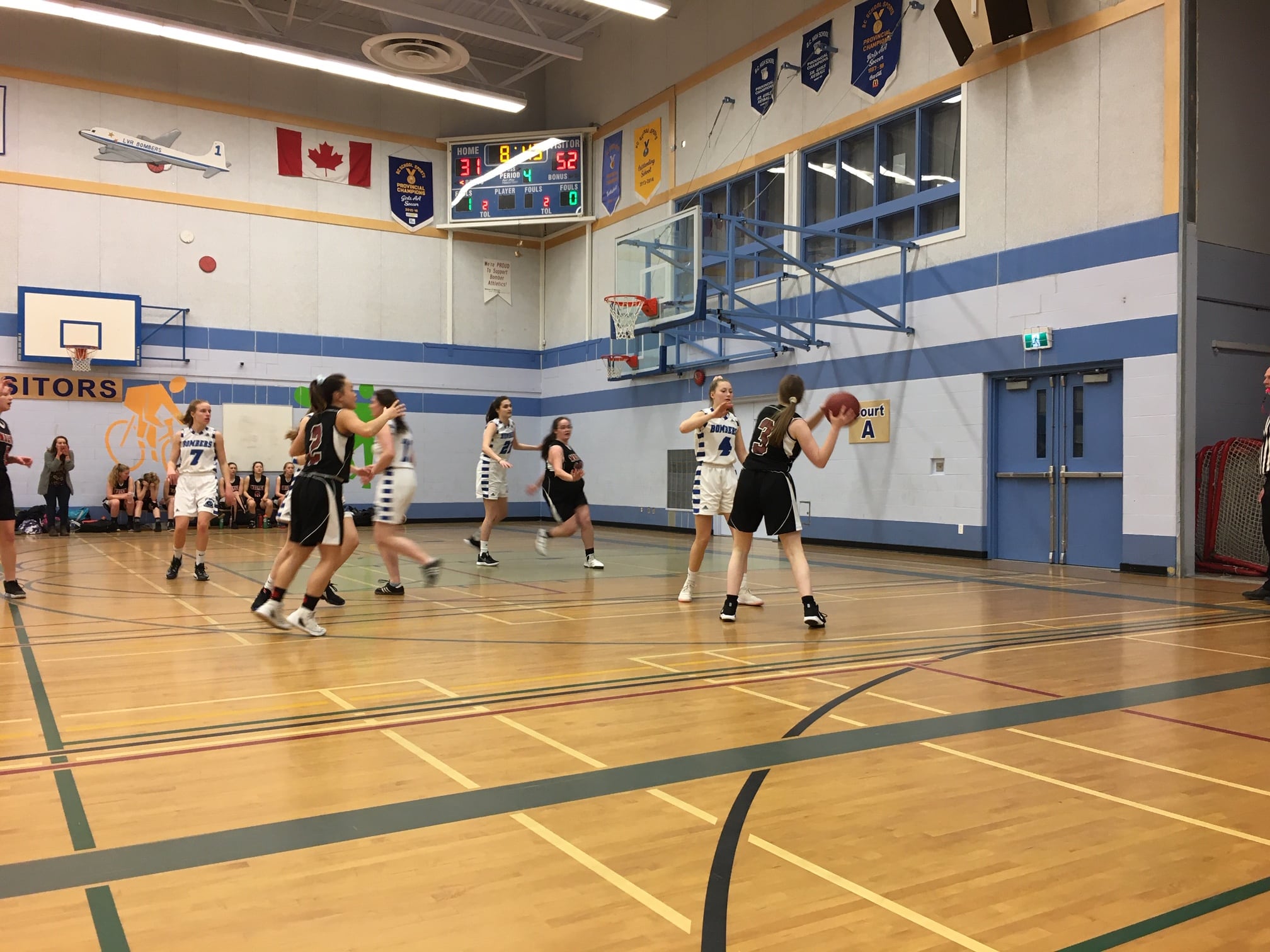 Grand Forks Wolves took turns taking a bite out of the L.V. Rogers Bombers teams on the hardwood.
The Wolves won three consecutive games over the Bombers during the past two days, the latest coming Thursday at the Hangar when Grand Forks rocked LVR 70-33 in West Kootenay High School Girls' Basketball action.
Wednesday, in the Boundary City, the Wolves swept LVR in a pair of boys' games. Grand Forks blasted the Bombers 57-39 in Junior Boys play before the Wolves took care of LVR in 77-61 in Senior Boys action. 
Thursday at the Hangar, Grand Forks used a full-court press to rattle the Bombers early and build a 28-6 advantage by the first quarter break.
LVR rallied back, but Grand Forks outscored LVR 52-31 to win the game handily.
Kiyomi Dunnet led Grand Forks with 19 points while Meagan Gonman added 17. Maddy Bonikowsky had 15 points to lead LVR. Naia Arensio added eight while Zoe Baxter had four.
In Grand Forks, the Junior Wolves broke open a close game a halftime by outscoring LVR 33-18 in the second half.
Maddox Hampf paced the Wolves attack with 17 points while Matt Stewart had nine. For LVR, Quinn Kilpatrick had 10 points with Mika Whitefield adding nine and Lucas Driedger eight.
In the Senior Boys contest, a 43-30 second half run was enough to power the Wolves past the Bombers.
Matti Erickson was the top scorer for LVR with 12 points while Mateo Kataoka had 11 and Johnny Michalchuk eight.
The Senior Bombers return to action Friday, traveling to Osoyoos to participate in the Desert Classic. Wednesday, the Junior and Senior Bombers travel to Salmo to meet the Falcons in boys action.