Bombers rebound for wins over Prince Charles, Nakusp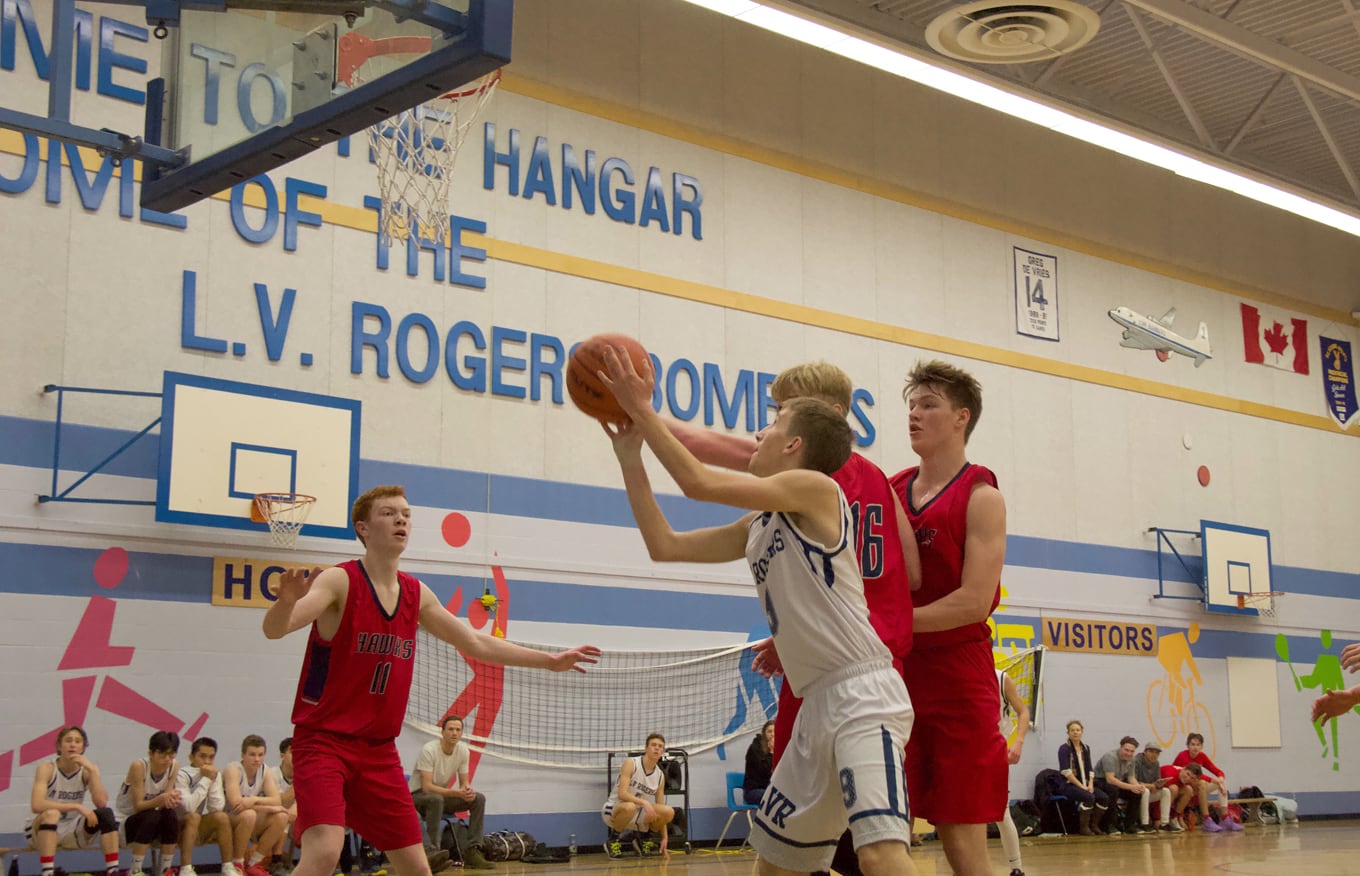 The L.V. Rogers Bombers bounced back from a setback to rival J. Lloyd Crowe Hawks by dumping Prince Charles of Creston and Nakusp at the Mount Sentinel Wildcats High School Boys' Basketball Tournament over the weekend.
Johnny Michalchuck scored 19 points to spark the Bombers past Prince Charles 78-61 before LVR blasted Nakusp 86-39 behind the 15-point performance of Matti Erickson.
Michalchuck was red-hot behind the arc against Prince Charles, converting five three-point attempts. Isaac Vissers added 11 points for LVR.
Most of the games were played at Mount Sentinel High School with a few of the opening games hosted at the LVR Hangar.
Against Nakusp in consolation action, the Bombers scored early and often en route to the lopsided victory. Mateo Kataoka had 13 points for LVR.
LVR opened the tournament with an 87-64 loss to the Hawks. Vissers led the Bombers with 17 points while Michalchuck had 13.
The Bombers fell behind early as the squad had difficulty dealing with the Hawks zone defence.
J. Lloyd Crowe went on to capture the tournament with a 3-0 record.
Host Mount Sentinel Wildcats posted wins over Boundary Central 81-59 and Nakusp 79-42. Kyle Kabatoff scored 41 and 21 points, respectively, to lead the Wildcats offence. The opened with a 82-78 loss to Prince Charles of Creston. Kabatoff led Mount Sentinel with 25 points.
LVR returns to the court for a rematch Wednesday in Trail against the Hawks. The LVR Junior Bombers meet Junior Hawks in the preliminary contest.