Nelsonites join Millions around in world participating in Climate Strike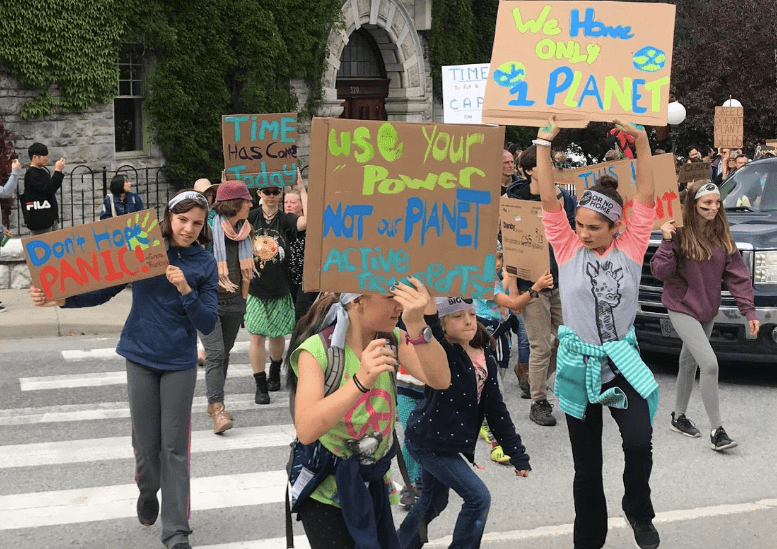 More than a 1,000 people marched through the downtown core of Nelson Friday as part of a Climate Strike, an event, organized by local Friday's For Futures students, designed to put pressure on world leaders as they prepare to gather at a UN climate summit.
The strike begins a week of global climate action, including many events in Nelson.
Friday's event in Nelson, that saw crowds gather at the courtyard in front of City Hall, was part of a massive coordinated strike to protest government and business inaction on climate change. The event, sparked by activist Greta Thunberg of Sweden, saw millions of people from more than 150 countries participate.
In Nelson, participants gathered at Nelson City Hall to organize prior to parading through the downtown core chanting support for global climate change.
Prior to the parade, a group of activists created havoc on Baker Street when they blocked intersections on the main street for four minutes at the time, halting traffic on the major thoroughfare.
Police watched as activists, carrying signs and playing music from a boombox, stopped traffic at two major intersections on Baker Street for four minutes at a time to alert the public of the urgent need to adopt measures to avert an environmental catastrophe.
After leaving City Hall, protestors marched down Vernon Street to Cedar Street before turning onto Baker Street.
When the march advanced to the 500 Block of Baker Street near the corner of Ward and Baker, the crowd laid down on the street for a "die-in" as part of the march.
The march continued along Baker Street before protestors headed back to City Hall.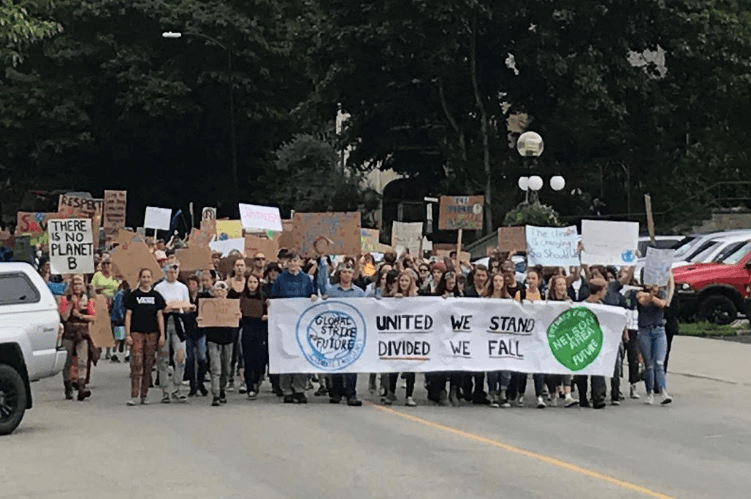 Students led the march through downtown Nelson chanting "United We Stand, Divided We Fall."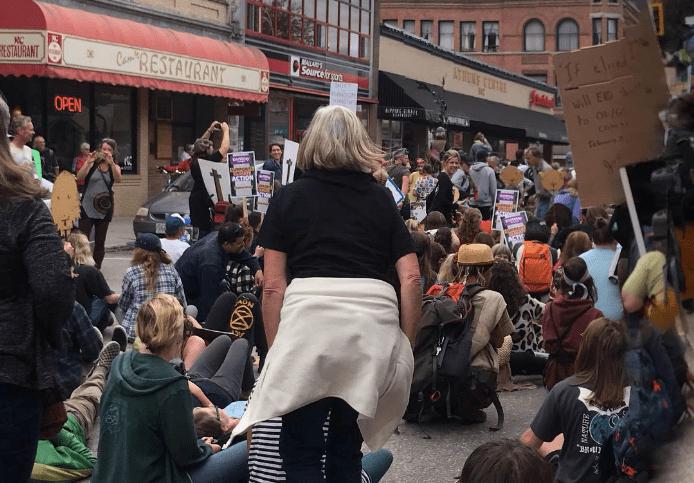 Once the March advanced to the 500 Block of Baker Street, everyone sat down for the "Die In."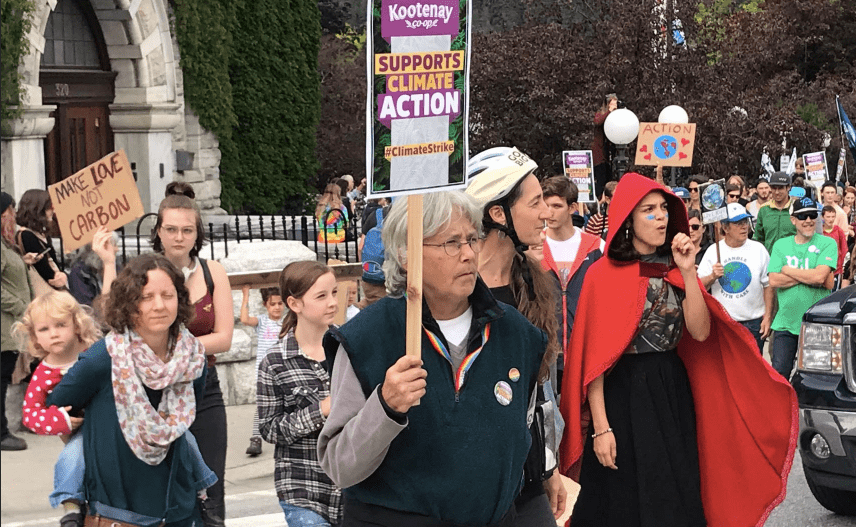 Many Nelson businesses allowed staff to leave to participate in the Climate Strike. — The Nelson Daily photo
Parents brought children to be part of this historic event. — The Nelson Daily photo