Get Ready To Celebrate Canada Day Nelson Style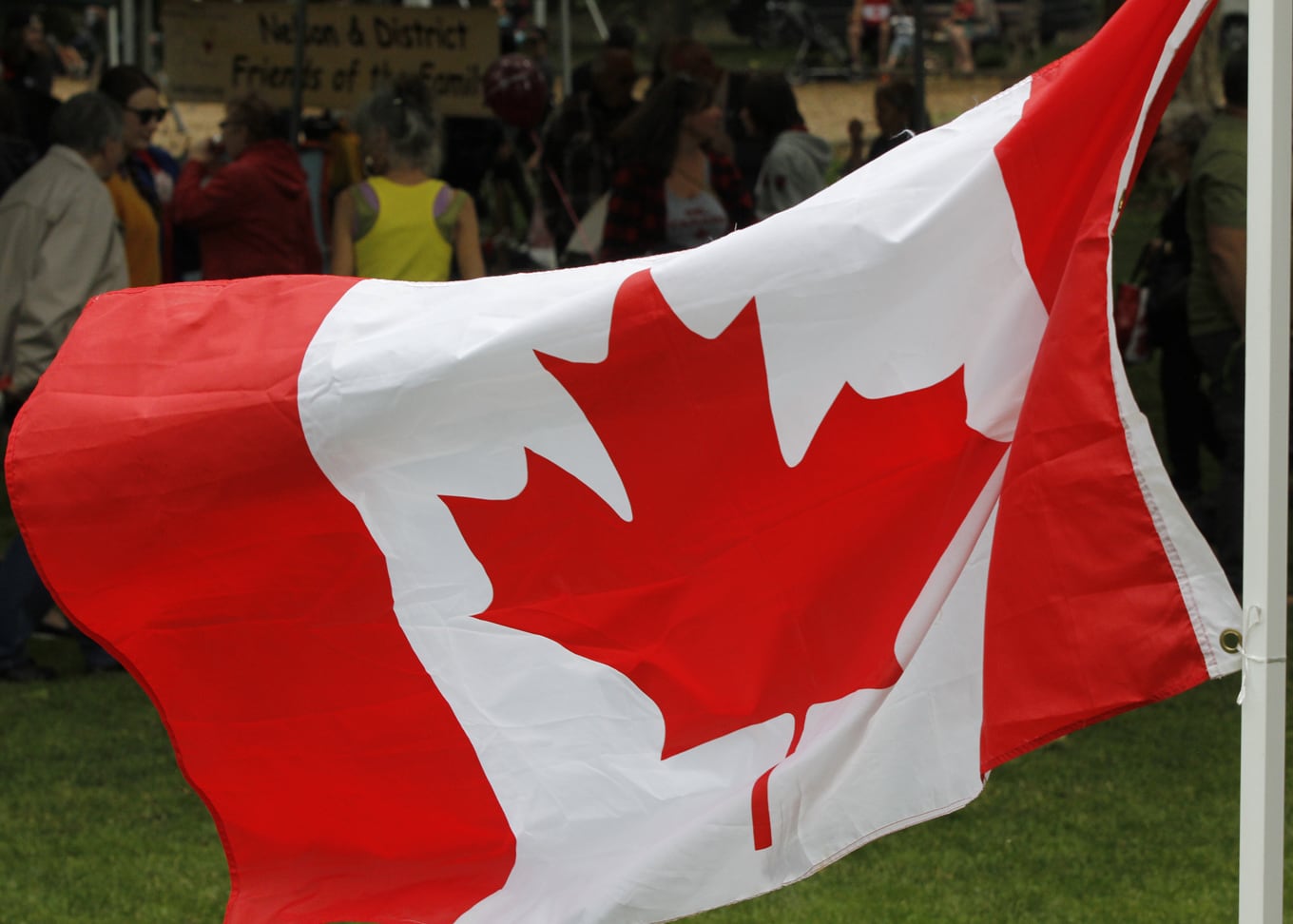 Let's get ready to have a party.
The Canada Day tradition continues in the Heritag City as the Nelson Chamber of Commerce hosts its annual Celebrations at Rotary Lakeside Park.
Monday, July 1st, will be no different as from dawn to dusk entertainment and excitement will be on display as Nelsonites celebrate Canada's 152nd Birthday.
"There's a lot of work that goes into organizing this Canada Day community celebration," said Chamber president Tanya Finley.
"Thanks to the Chamber staff, and many Chamber directors that have helped over the years with stage building, organizing, setting up and tearing down . . . and of course getting that giant 4 X 8 cake down to the park."
"Our day starts early and ends late, but the Chamber enjoys putting together this free family fun day," Finley adds.
The festivities begin on Baker Street at 8 a.m. with the Lions Club Pancake Breakfast that runs until 11 a.m.
The celebrations shift to Rotary Lakeside Park at 10:30am with local dignitaries celebrating our diversity and culture, and with a colour guard of Nelson Police, RCMP and Firefighters.
That is followed by a rousing rendition of O Canada lead by the Heritage Harmony Barbershop singers and kicks off about 11 hours of music and dance entertainment.
Chamber Executive Direct Tom Thomson said one of the highlights each year is the serving of giant 4' X 8" Canada Day birthday cake, followed with live music and all kinds of fun-filled activities for kids of all ages.
Throughout the day the public can enjoy the Rotary Club annual barbecue from 11 a.m. — 3 p.m. at the Rotary shelter.
The park is alive with activity as there are close to 30 community groups and organizations at this year's event, all of them offering up family oriented-kid's activities, from Sandcastles to Bouncy Castles, Dragon Boats to Jump Rope, art making to map making, tattoos to trivia.
Entertainment on stage gets underway at 10:45 following the opening ceremonies and runs through 9:45 p.m., with solo artists, Blue Grass, Blues, The Nelson Community Band, Playmor Junction Big Band Highland Dancers, the Rhythm Dance Drum Orchestra, Samba Band and the Nelson Rhythm Ropers with three shows, including a "light show" at 9:30pm at the Labyrinth prior to the Fireworks finale.
Thomson adds the day belongs to the community groups and organizations, volunteers and entertainers, but it wouldn't be possible without fundraising and sponsors."
Special thanks to the Nelson Professional Fighters for helping us order, transport and safely handle the fireworks finale around 10 p.m. that is always a crowd pleaser and a great way to end the day long celebration.
See full schedule of events below: