Wiess rink claims Idaho City Panhandle Bonspiel Title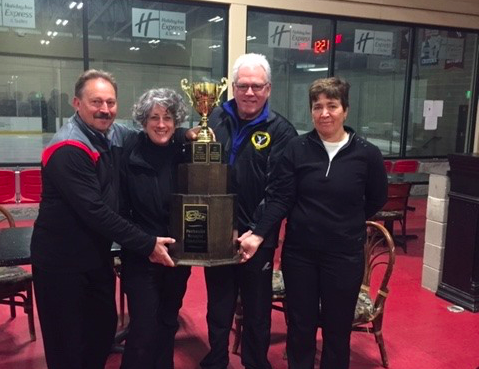 A Nelson rink cleaned up at the recent Northwest Curling Club bonspiel in Coeur d'Alene, Idaho.
The Gord Wiess rink captured the top prize at the Seventh Annual Panhandle event in the Idaho City.
The team includes skip Gord Wiess, third Janice Murphy, second Stan Reese and lead Alison Hutchison.
The Nelson Curling club remains in limbo following an ammonia leak at the club facility on Cedar Street in Nelson.
Anyone want to provide financial support can contact the club at 250-352-7628 or at the club's Facebook page.