Dance Umbrella 21st annual Spring Showcase set to kick off at Capitol Theatre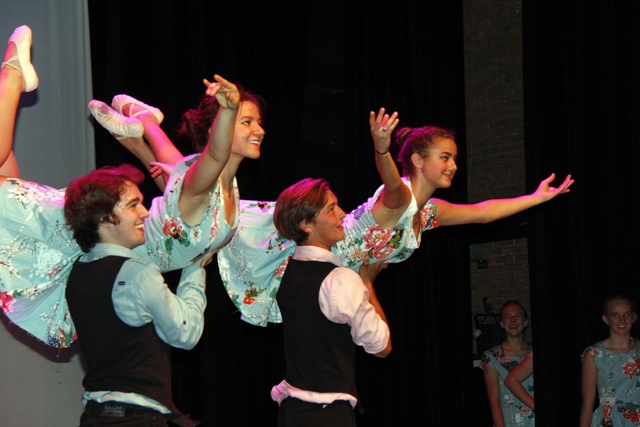 The beehive of activity circulating around the Capitol Theatre the past few days is the more than 150 participants in the Dance Umbrella program gearing up for the 21st annual Spring Showcase set to begin Thursday.
For the past few days, program directors have been working young and experienced dancers through dress rehearsals in preparation for the upcoming performances.
Since 1997, under the guidance of head instructor Sabbian Clover, Dance Umbrella has continued to promote a family-orientated atmosphere while grooming the participants in the art of modern ballet, hip-hop, jazz and Bollywood styles of dance.
During the 20 years, Dance Umbrella has seen more than 3,000 dancers go through the program, including a large number of male dancers, which is a refreshing aspect of the program.
Past graduates have gone on to continue dancing after Dance Umbrella. Some post-Dance Umbrella schools include Simon Fraser University, University of Victoria and University of Alberta as well as a program in New York City.
To witness the hard work and talent of the Dance Umbrella family, don't miss the showcase performance this coming weekend.
Tickets can be purchased at the Capitol Theatre Box Office. All seats are $13.
The Spring Showcase runs Thursday, Friday and Saturday beginning at 7 p.m. There is also a matinee performance Saturday at 2 p.m.
The public can expect an exceptional show with dancers from age three and up performing a varied program.