Sockeyes claim Cyclone Taylor Cup; Kimberley takes Bronze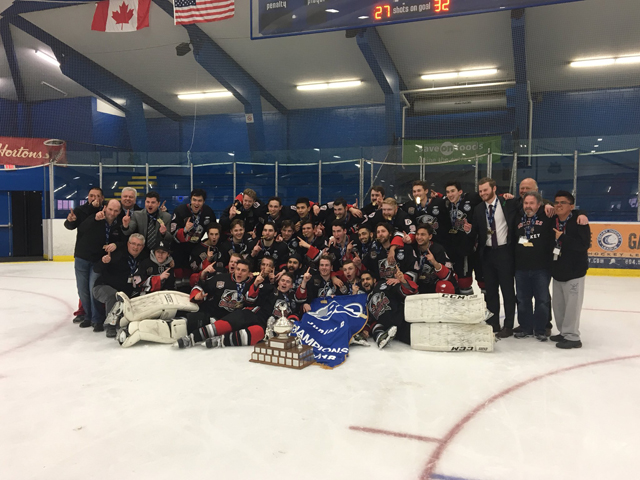 Kimberley Dynamiters won the bronze medal at the Cyclone Taylor Cup Sunday in Richmond.
The Nitros blasted Campbell River Storm 7-1 to conclude the Provincial Junior B Championship on a winning note.
Host Richmond Sockeyes won the Provincial crown by stopping the Delta Ice Hawks 5-1.
James Farmer scored a hat-trick to pace the Kootenay International Junior Hockey League champs while Brock Palmer, finishing with four points, added a pair.
Cam Russell and Cooper Page added singles for Kimberley. Devon Langelaar had three assists for the Dynamiters.
Kimberley outshot the Vancouver Island Champs 30-17 to make a winner out of Cody Campbell in the winners nets.
The game turned ugly during the final 10 minutes of the game with almost 60 minutes in penalties assessed, including a gross misconduct to Mason Palaga of Kimberley.
In the Championship game, the Sockeyes scored five unanswered goals to claim the BC Hockey Junior B title.
Tyler Andrews scored twice and added an assist to lead the host club. Ian Ross, Nick Wozney and Tyler Paterson also scored for Richmond.
Daniel Rubien scored the lone marker for Delta, Pacific Junior Hockey Champs.