Is silence golden with respect to Columbia River Treaty?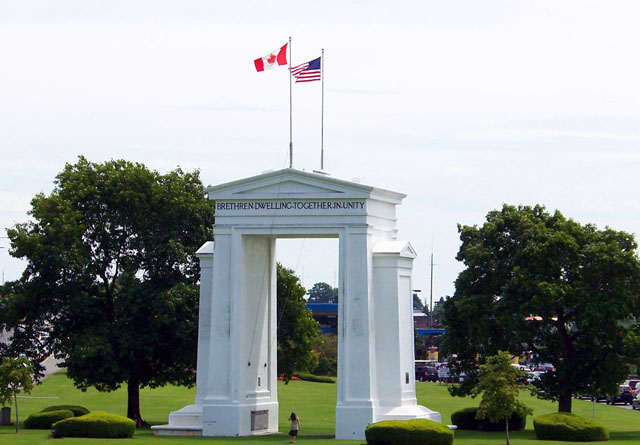 In 2014-15, the Columbia River Treaty was on the brink of being the next big news story.  The first possible date for either country to give notice of termination (September 2014) passed. 
Gradually, things went quiet. 
The Treaty didn't seem like news any more.
Conversations about the Treaty have not stopped, however. They are still happening in academic, tribal and government circles, and they are broadening.  
On February 22-23, the Lummi Nation, Northwest Indian College, and Western Washington University (WWU) hosted a conference, The Changing Environment and the Columbia River Treaty.
It was held on the Lummi Reservation and at WWU in Bellingham, Washington. The best public discussion yet on the treaty, it took place a handful of miles from the Peace Arch border crossing where, in 1964, B.C., the U.S. and Canada signed the final protocols.  
My experience with tribes and First Nations over two decades has developed in me a keen appetite for sincerity and ethics. Of all the myriad perspectives floating around out there –  governments, environmental groups, power producers, academics and natural resource managers – the indigenous people strike me as the best bet. They are excellent listeners, magnanimous and yet also firm about basic principles. 
Gradually, their presence in the CRT debate is having a real influence. It was really obvious in Bellingham. 
When I first began to attend conferences and gatherings back in 2009, almost everyone involved was still on a learning curve about the Treaty.  Most held fixed positions, depending on their perspective, and were defensive of their turf.
Hydro-power producers could not imagine a river without efficiencies and monetary profit. The U.S. Army Corps of Engineers could not imagine a river without it being tightly controlled for possible floods. Environmentalists could not image a healthy river with dams in place. Though all of these parties were still learning about the Treaty and its potential to change, each thought they knew the right answer.
In 2010, the Universities Consortium on the Treaty hosted an event in Poulson, Montana focused on the tribes of the Columbia Basin. Held on the Flathead Indian Reservation, it was attended by many tribal leaders from all over Washington, Idaho, Oregon, Montana, and a few from British Columbia.  
That same year, 15 of the U.S. tribes published a Common Views document  about their vision for the Columbia. 
I have watched the tribes since 2010 as they have advocated for a more liberated Columbia River – one with higher flows in spring and better conditions for native fish. There have been no fights, no acrimonious debates as the tribes have consistently and gently challenged the orthodoxy of a system hammered into place by Treaty structures 60 years ago.  
Gradually, since 2010, tribes on both sides of the boundary have united in this purpose.
The basic ingredients of tribal governance models – patience, listening, consensus-building – were on show in Bellingham, Washington. I watched as the Lummi Nation generously hosted a salmon dinner, gifted ceremonial blankets to each of the panelists and offered painstakingly woven cedar bracelets to each person attending,  symbol of gratitude and the water cycle. Tribal leaders sang prayers to the river, too.
When they did, I heard the Columbia's natural currents rising through their voices.
My one grand disappointment was the lack of public presence and/or profile in the Canadian negotiating team. While the U.S. had sent their clearly identified chief negotiator Brian Doherty and three of his staff from the State Department, Canada's representatives were not so clearly identified. 
Were any of them Canada's chief negotiator?  
Were they only assistants to the actual leaders who were not in attendance?
Hard to tell.
In one Q & A volley after the opening panel discussion, a Global Affairs official appeared to misrepresent the B.C. versus Canada position on possible salmon restoration above Grand Coulee Dam. Were it not for a keen, young student from Quest University and a U.S. tribal leader, the moment would not have provided much hope.  
After the student clarified B.C.'s position for the federal official, the tribal leader reminded everyone else that  "restoration of salmon is all our responsibilities." 
Checkmate.
Moving forward, I urge the Canadian federal and provincial negotiators to identify themselves clearly as leaders whose task it is to represent Canada in this process. We who live in the affected region care a lot about the great and powerful river.  
We want a voice through our government. We need to know who's at the table, so that we can all bring greater transparency, good listening and more heart to the matter.