Man assaulted at Cottonwood Falls Park while attempting to break up dogfight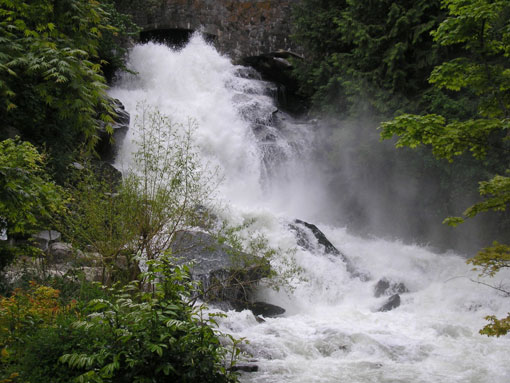 Cottonwood Falls Park proved to be a regular stop for Nelson Police as officers were called to the local park for two separate incidents.
Saturday (May 9) afternoon at 1:30 p.m. Nelson Police Department received a call from a man complaining he was assaulted while trying to break up a dogfight at Cottonwood Falls Park.
Attending officers discovered that an aggressive dog started a fight with the dog of the man assaulted.
When the man attempted to separate the two dogs, the 42-year-old owner of the aggressive dog punched the victim in the face.
Police located the assailant before arresting the man and charging him with assault.
The man is scheduled to appear in Nelson Law Courts July 14 to answer to the charge.
The man is also forbidden to re-enter the park or have any contact with the victim.
Cottonwood Falls Park DJ put out of business
Friday (May 8) a Cottonwood Falls Park user decided to set up a small DJ station.
However, the volume was so high that nearby residents complained about the loud music.
Nelson Police members attended and seized the equipment.
The owner came forward later to claim his equipment and was fined under the Bylaw for the excessive noise.
 
The public is reminded in order for the parks to be enjoyed by all people should be aware of the following rules, that apply to everyone:
Consuming liquor, or even possessing open containers is a $230 fine under the Liquor Control and Licensing Act.
Dogs must be leashed in our parks or the owner can face a $150 fine.
Failing to clean up after them is a $100 fine.
It is an offence to interfere with any City employee engaging in their duties.
No one can use the city parks for camping.