April 'drier' than normal says Southeast Fire Centre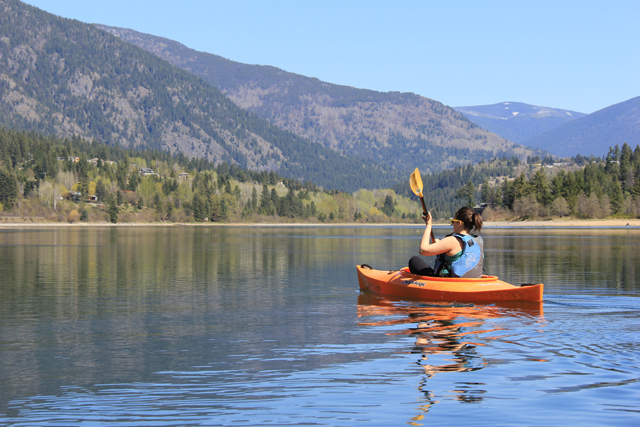 The age-old adage of "April Showers, Brings May Flowers" was not the norm in April according to Ron Lakeman of the Southeast Fire Centre in Castlegar.
Lakeman said in his monthly weather bulletin "dominant high pressure" made for a drier month of April.
"Not typical of April was the more dominant area of high pressure which resulted in a greater number of days of dry and fairly sunny conditions," Lakeman explained.
"The mean monthly temperature was very near average while the total amount of precipitation during the month was only 50 percent of normal."
Lakeman said pacific disturbances provided a few showery days, which typical of April. These systems provided unsettled conditions, variable temperatures and gusty winds were experienced at times this month. 
There was a record set forminimum temperature of -3.4 C degrees was set during the early morning of the 15th.
As well record daily maximum temperatures of 23.6, 26.5 and 28.0 degrees were set on the 20th, 21st and 28th respectively. 
The warmest temperature on record during April is 28.2 degrees from 1980.
The forecast for the first full week of May has sunshine taking over, with rain prevailing Tuesday and part of Wednesday.
By the end of the week the forecast is for temperatures of 20-23 C for Thursday through Saturday.