Mallard's Team of the Week — Nelson Innkeepers Soccer Club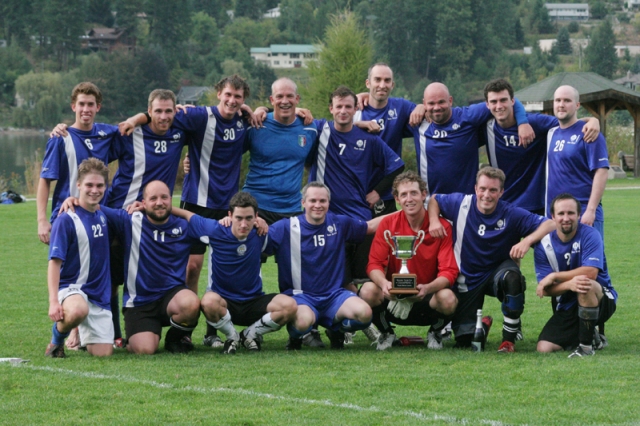 The Nelson Innkeepers remained at the top of the Leo's Men's Open Soccer League with a 2-0 victory over the L.V. Rogers Bombers in the championship match at Lakeside Pitch.
It's the second straight league title for the Innkeepers and earns the club Mallard's Source for Sports Team of the Week.
The team includes, back row, L-R, Jeff Hall, Greg Kinnear, Aaron Sedlbauer, Ed Canzian, Matt Tyler, Paul Saso, Iain Harvey, John Babineau and Tomas Gabriel.
Front, Kevin Lewis, Derek Stefiuk, Chris Richards, Oriano DiRuscio, Mike Precious, Kerry Dyck and Paul Anderson.