Wahnschaff, Peter
(June 18th, 2017)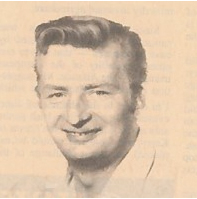 It is with great sadness and sorrow that we announce the passing of Peter Wahnschaff.
Peter passed at the kootenay Lake Hospital on May 24th, 2017  with his beloved wife and best friend Marietta at his side.
The family wishes to thank Dr. Lee McKay for his care of Peter and a special thank you to the nursing staff on the 3rd floor for the  compassionate care of Peter in the last three weeks.
( You are truly God's little angels) Thank You.
Flowers are gracefully declined.
Donations may be made to the
Nelson Kootenay Lake Hospital Foundation
3 View Street , Nelson, B.C. V1L 2V1
Nelson S.P.C.A
520-C, Falls Street, Nelson, B.C. V1L 6B5
Cremation has taken place with no service by request.
"Forever in my Heart, Your Sookie."