Victor "Sonny" James Hurst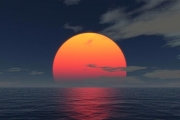 It is with deep sadness we announce the sudden passing of Victor (Sonny) Hurst of Slocan, BC on September 22, 2013. Sonny was born on February 27, 1959 in Nelson, British Columbia to Victor and Evelyn Hurst. He will be dearly missed by the members of the Slocan community and will live on in the hearts of his friends and family. Sonny is survived by his two beloved sisters, Joan Scholz and Evelyn Bridge, his close friend Mimi Gillis and his two loyal dog companions, Cara and Nicki.
A memorial service for Sonny will be held on Friday, October 18th, 2013 at 10:00am at St. Andrews Presbyterian Church, 619 Arthur Street, Slocan followed by burial at the Slocan Cemetery with The Reverend Canon James R. Hearne as celebrant.
Online condolences may be expressed at www.thompsonfs.ca
Funeral arrangements are under the direction of Thompson Funeral Service Ltd.