Townend, Donald Reginald
(June 17th, 2023)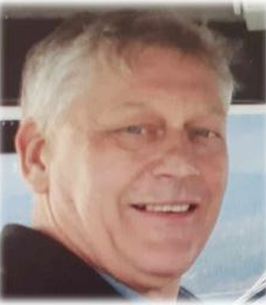 Our beloved husband, father, grandfather Donald Reginald Townend passed away peacefully at home surrounded by his loving family in Balfour, BC, on June 17, 2023, at the age of 79.
Donald (Don) is survived by his siblings Ted Townend, Marilyn (Otto) Markowski, Margaret (Bob) Burgess, Judy Tessier, wife Darlene Townend, daughters Jodi (Tim), Holly (Brad), grandchildren Taylor, Rachel, Devon, Jackson, and many cousins, nieces, and nephews.
Don was predeceased by his parents Harold and Jessie Townend, and brother Raymond Townend.
Don was born in Wadena, Saskatchewan, on November 23, 1944, to Jessie and Harold Townend. He lived most of his childhood years in Saskatchewan with his five siblings and parents. They were a self-sustained family of farmers. Don attended high school in Clair, Saskatchewan. At the age of 19, Don moved with his parents and two of his siblings to Ymir, BC, at which time his parents decided to retire. After the move Don started a job at Kootenay Forest Products in Nelson, BC, for about two years and then became employed with Stafford's mill in Harrop, BC, for three years. At this time he met the love of his life Darlene O'Genski in Harrop when Darlene was living in a foster home. Don came over with a family friend looking for a rental to be closer to work. He caught the attention of Darlene in 1963 with his good looks and charm, but the biggest attraction was that he owned and drove a 1959 Pontiac Parisienne. They started dating shortly after and this turned into five years.  They got married on October 26, 1968, at the Fairview United Church in Nelson, BC.
After his marriage to Darlene they managed and operated long beach service and coffee shop. Don was also working for a local logging company for about three years. In 1973 Don and Darlene purchased a property in Balfour that included a house, service station, and a laundromat. After the purchase of the property they bacame self-employed. Don and his two brothers worked at the Balfour Service and Towing station provided an essential service to the community of Balfour. Don enjoyed fly fishing, and getting firewood with his family. He also loved going back east bird hunting with his cousins, and visiting family who are still in Saskatchwan.
Darlene bought Don a 1959 Edsel Villager station wagon for his 50th birthday knowing he had a passion for auto mechanics. It was a great highlight and a huge accomplishment to him that he just recently finished restoring the Edsel. He was so proud to take any visitors for a ride in his Edsel.
Your life was a blessing, your memory a treasure. You are loved beyond words, and missed beyond measure.
There will be a celebration of life for Don at the Covenant Church, 7741 Upper Balfour Road, Balfour, BC, on August 26, 2023 at 11:00 am.
Any donations can be made to the Canadian Cancer Society.