Mowery, Leroy Lennis
(October 29th, 2023)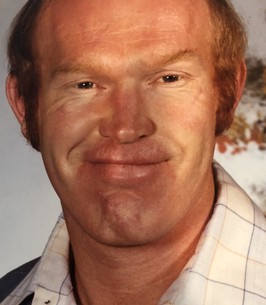 In Loving Memory of Leroy Lennis Mowery (Kinger) 1944 – 2023
It is with profound sadness that we announce the passing of Leroy Mowery, a beloved husband, father, grandfather, and friend on October 29, 2023, surrounded by his loving family and dear friends, the Russills. Leroy was a man of unwavering strength, kindness, and love, who left an indelible mark on the hearts of all who had the privilege of knowing him.
Born on April 29, 1944, in Saskatchewan, he and his family moved to Cranbrook for his early years. His family then moved to Surrey where he played junior hockey for the New Westminster Royals and met Sharon his future wife.  After high school he then moved to Nelson to play hockey for the Nelson Leaf's and go to Notre Dame University where he earned his teaching degree.
In his professional life, Leroy pursued a successful career as a teacher with the Nelson School District where he taught with dedication and excellence. His colleagues and students held him in high regard, not only for his expertise but for his kindness and integrity.
A lover of Rock & Roll and Country Music, Leroy loved playing in several bands over the years and playing campfire songs on the beach at his beloved home at 10 mile.  He inspired his students to the love of music that many have encompassed into their entire lives.
A devoted family man, Leroy's wisdom, guidance, and unconditional love will forever remain in the hearts of his family and wide circle of friends who will miss him deeply. He was a dedicated and loving husband to his dear wife Sharon of 58 years through all of life's ups and downs. As a father, Leroy was a constant source of guidance, wisdom, and love for his children, Brent (Sara), Dean (Mandy), Shandy (Carrie) and Stacey (Jason) as well as a warm, caring grandfather to his eight grandchildren., Ryan, Peyton, Hannah, Ellie, Dylan, Addison, Tyler, Josh. He also leaves his many in laws that were his family.
Leroy was not only a dedicated family man but also a pillar of strength and support to his friends and extended family. His warm smile and gentle nature made him a cherished friend to many, and his kindness and empathy left an indelible mark on all who knew him.  His memory will live on through the countless stories, life lessons, and the love he shared with all those who knew him.
The family extends their heartfelt appreciation to all those who have offered their support and condolences during this difficult time. Also, to the staff at Mt. Lakes Senior Community who cared for him unconditionally through his final years. A celebration of life will be held at a later date.  In lieu of flowers, the family kindly requests donations to your charity of choice in Leroy's honour.
Hope you have a band going with Donna and Buck.
The Mowery family