Makasoff, Philip
(September 26th, 2023)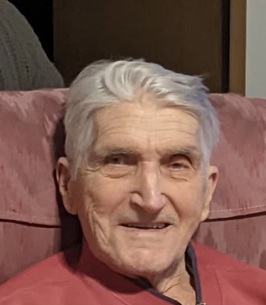 February 16, 1936 – September 26, 2023
It is with heavy hearts we announce the passing of our beloved Papa.
Philip was born in Benito, Manitoba and moved with his parents to BC when he was a young teenager.  They settled in Taghum where they owned and operated the Texaco Gas station and garage.
In 1958 he met Sandra Fitchett and they were married in December 1960.  They enjoyed almost 63 years of marriage and began that journey first living above the Texaco Station, then in Duncan where Philip operated his own garage and gas station while the Duncan Dam was being built.  In 1968 they finally settled in Harrop close to Sandra's family and raised their two children.  After the children were grown they moved into Nelson but still kept some lake property in Harrop to enjoy in the summers.
Philip worked at many jobs.  He had his own dump truck and excavator business called "Mr. Digger" and also worked as a Millwright in various sawmills and large construction projects.  He never in his life had to apply for a job as he was always sought out for work.  He was very hard working and it seemed there was nothing he couldn't fix.  After his retirement he could be seen at "The Shop" (the garage in Taghum) where he was fixing everything from cars to appliances to lawn mowers, tractors and everything in between for all his friends, family and neighbours in the area. This also carried through to their winter home in Palm Springs where the neighbours were always calling him to fix something.  He loved helping others and will be remembered for his kindness, helpfulness, friendliness and his sharp wit and great sense of humour.
Sadly, in the late fall of 2020 he was diagnosed with Congestive Heart Failure, and as his health was declining he was no longer able to go to "The Shop" to fix things.
He was a proud family man and was the best Papa ever.  He will be immensely missed by his wife Sandra, son Russell, daughter Debbie (Ron Van Zanden) and the great loves of his life, his grandchildren Cory, Nicole, Matthew, Carly and Jake.
We are grateful for the excellent care he received in his final days from the Home Support Team, his doctors (Czubernat, Ackerman and Gowiak), the amazing 3rd Floor nursing staff at KLH and all others who helped and supported.
There will be no funeral service per his request.
In lieu of cards or flowers, please make a donation in his name to the KLH Foundation.