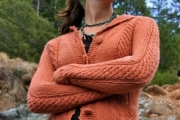 Katherine Claire Hiles
April 24, 1982 Austin, Texas- September 15, 2013 Nelson, BC
Our dear sweet Katy brought such beauty to being human! Her laughter, joy, dedication to spirit and helping others, touched the lives of those around her. She spent her days caring for little and big ones, learning the ways of sacred service. Katy was dedicated to her spiritual practices, and loving those around her in a way that made each feel unique and special. Katy lived from deep integrity, and embraced life with passion and true authenticity. She received her B.A. from Naropa University in Contemplative Psychology, was a gifted Yoga instructor, loved traveling the world and was a true tea connoisseur. Katy loved to nourish those around her with her delicious food and abundant heart. When visiting Canada she fell in love with the beauty and people of the Kootenays. It was here she met her wife Mirelle, and the two were married with great joy September 29, 2012. She passed into the light painlessly, September 15, 2013, in a fatal car crash. She is greatly missed and survived by her loving and dedicated wife Mirelle Evans, her parents Janet Daum and Bill & Patricia Meacham, her older sister Greta, and many dear friends.
A celebration of life party will be held Saturday September 21, 2013 for this beloved daughter, sister, wife, and friend. Please join the remembrance at the Prestige Lakeside Resort (701 Lakeside Dr., Nelson, BC). Eulogy & Dance of Universal Peace will be from 3-5:30pm, and dancing and celebration 5:30-9pm. There will be activities for the children during the Eulogy, and guests are requested to bring flowers from their garden.
Online condolences may be expressed at www.thompsonfs.ca
Funeral arrangements are under the direction of Thompson Funeral Service Ltd.